Two Romanian soldiers killed in Afghanistan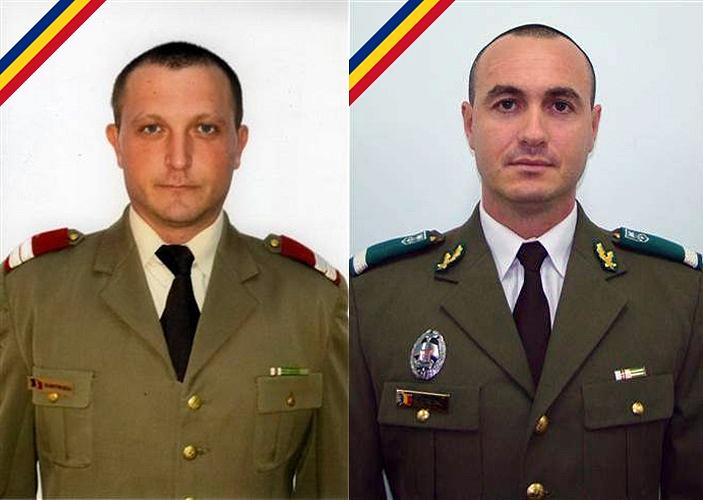 Two Romanian soldiers were killed and another one was injured in an incident that took place near Kandahar in Afghanistan, on Saturday morning, May 7.
The three soldiers were part of a Romanian special operations squad, which was performing training missions for Afghani troops in a base near Kandahar. The base was attacked on Saturday morning by people wearing uniforms of the Afghani security troops.
The attackers opened fire and injured three Romanian soldiers, two of whom died. The other Romanian soldiers in the squad fought back and killed the assailants.
"Following the incident, the three injured soldiers were given first aid on site and transported to the nearest military hospital. Unfortunately, plutonier Iulian Dumitrescu (left) and sergeant Adrian Vizireanu (right) didn't survive while the third injured soldier was stable and was transferred to Germany," Romania's Defense Ministry announced. The dead soldiers were promoted post-mortem.
Romania has lost 25 soldiers in Afghanistan since November 2003. About 100 others have been injured.
Romania has been part of the operations in Afghanistan since 2001, as part of the international coalition led by the United States and the NATO Assistance for Security Force (ISAF).
Two Romanian soldiers die in Afghanistan explosion
Romania ranks sixth among contributors to Afghanistan missions
Normal