Thousands queue in Bucharest to say goodbye to King Michael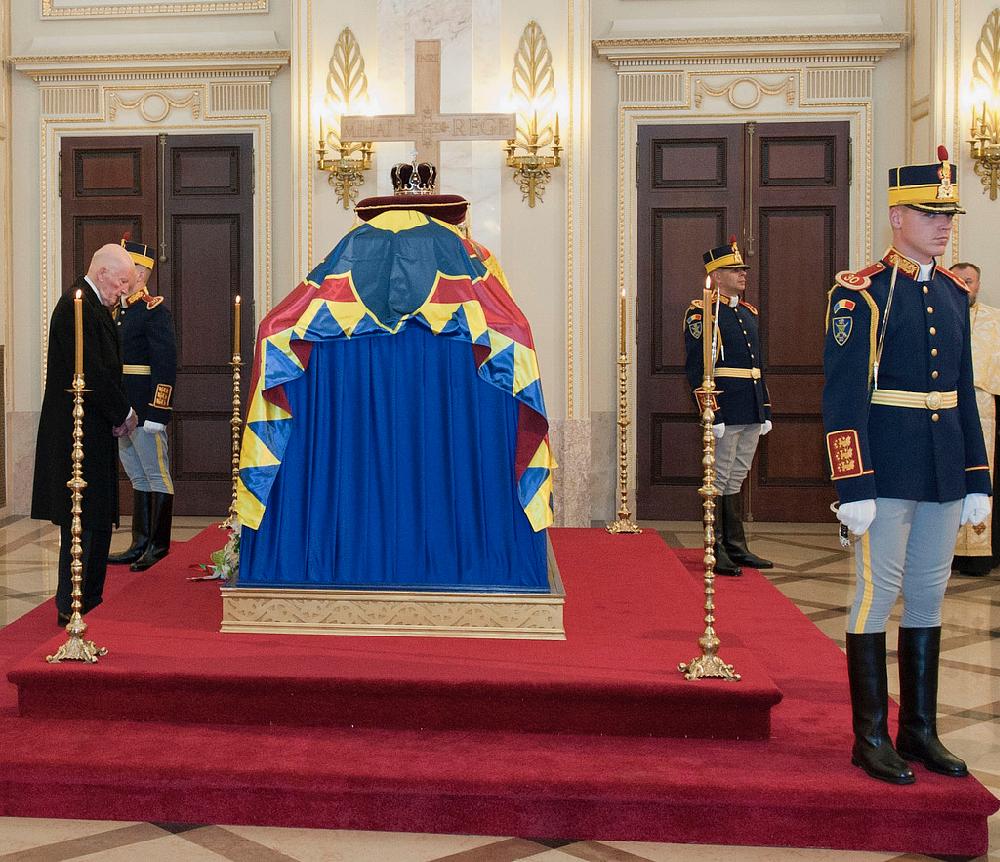 Over 20,000 have paid their last respects to the late King Michael since he was brought at the Royal Palace in Bucharest, on December 13, according to estimates quoted by News.ro. A long queue formed around the building of the palace, which now hosts Romania's National Art Museum.
Anyone wishing to say goodbye to the late king, who passed away on December 5, can still do so until this evening, at 22:00, according to the official schedule of the funeral ceremonies. The schedule was altered yesterday and the palace remained open on the night of December 14, instead of closing at 22:00, so that everyone present get a chance to enter the Throne Hall, where the king's casket is placed.
Romania is observing three days of national mourning for King Michael I.
The king will be buried tomorrow, December 16. Members of European and international royal families will come to Bucharest for the ceremonies. Among them are Sweden's king Carol XVI Gustav, Spain's former king Juan Carlos and Queen Sofia, and Prince Charles of Wales.
King Simeon of Bulgaria already arrived in Bucharest on December 14, the first foreign royal to come to the Romanian capital for the event. He paid his respects to the late King Michael in the Throne's Hall, at the Royal Palace (opening picture).
Maria Magdalena von Holzhausen, Archduchess of Austria, also arrived on December 14 and went to the Royal Palace. She is the daughter of Princess Ileana of Romania, who was the youngest daughter of King Ferdinand I of Romania and of Queen Marie of Romania, and a sister of Carol II, King Michael's father.
Kinf Juan Carlos and Queen Sofia of Spain arrived in Bucharest on December 15 at noon. The sheik Rashid bin Khalifa al Khalifa of Bahrein, Princess Anne de Ligne and Charles of Fabribeckers, Eberhard, Duke of Wurttemberg, Archduke Dominic of Austria, a son of Princess Ileana, Princess Irene of Greece and Denmark, the younger sister of Queen Sofía of Spain, and the Archduke Karl of Austria are also expected in the Romanian capital during the second part of the day of December 15. They will be welcomed in the ceremonies salon of the Henri Coandă airport and some of them will go afterwards straight to the Royal Palace.
Prince Charles of Wales is expected to arrive around midnight, on December 15.
(Photo:Daniel Angelescu, romaniaregala.ro)
Normal