Romania's PM brings three new ministers in his cabinet, another one changes portfolio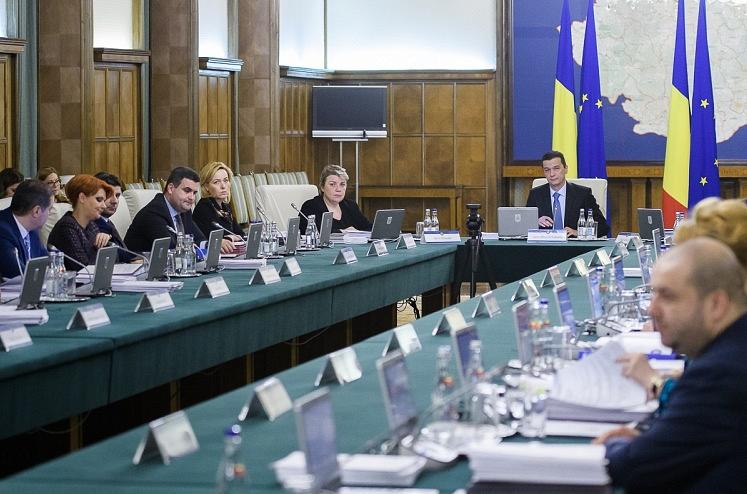 Romania's PSD-ALDE Government led by Prime Minister Sorin Grindeanu will have three new ministers while one of the existing ministers will change his portfolio.
Tudorel Toader, the rector of the Alexandru Ioan Cuza University in Iasi and a judge at Romania's Constitutional Court (CCR) from 2006 until 2016, is the Prime Minister's proposal for the Justice Ministry. The 57-year old judge, who is not politically affiliated, will have task to change the Criminal Code and the Penal Procedure Code according to the Constitutional Court's decisions, and to make sure that Romania meets the European Commission's recommendations so that the Cooperation and Verification Mechanism (CVM) can be removed, according to Grindeanu.
The former justice minister, PSD member Florin Iordache, ignited a huge scandal when he tried to pass some important changes to the Criminal Code, such as partly decriminalizing abuse of office, via emergency ordinance, at the end of January. He claimed that he only wanted to transpose the Constitutional Court's decisions into the Criminal Code and Penal Procedure Code, but many suspected that he true purpose of the ordinance was to help some politicians with ongoing corruption investigations. The famous emergency ordinance sparked the biggest street protests Romania has seen in the last 25 years and led to Iordache's resignation. The ordinance itself was repealed by another emergency ordinance and the Parliament voted a law that cancelled it earlier this week.
The Economy Ministry, the Ministry for Business Environment, and the EU Funds Ministry, three important portfolios in the Grindeanu cabinet will also have new leaders.
Alexandru Petrescu, the former economy minister was moved to the Ministry for the Business Environment and SMEs, replacing Florin Jianu, who resigned at the beginning of February after the justice ordinance scandal broke. Before being named economy minister, Petrescu was the general manager of the Romanian Post.
Mihai Tudose, a deputy in Romania's Parliament and a vice president of the Social Democratic Party (PSD) will replace Petrescu as economy minister. Tudose was also an economy minister in the last Victor Ponta cabinet, from December 2014 until November 2015.
Prime Minister Sorin Grindeanu also decided to change the minister delegate for EU funds and named Rovana Plumb, another important PSD leader, for the job. Rovana Plumb, is a member of the Deputies Chamber, a former member of the European Parliament (2007-2012). She was also environment minister in the Ponta cabinet, from 2012 until 2014, and then minister of labor, from 2014 until November 2015.
The Social Democratic Party – PSD's national executive committee approved the new minister proposals after they were also discussed with coalition partners from the Alliance of Liberals and Democrats (ALDE) on Wednesday, February 22.
Normal