Romania's anticorruption prosecutors go all in against the country's richest MP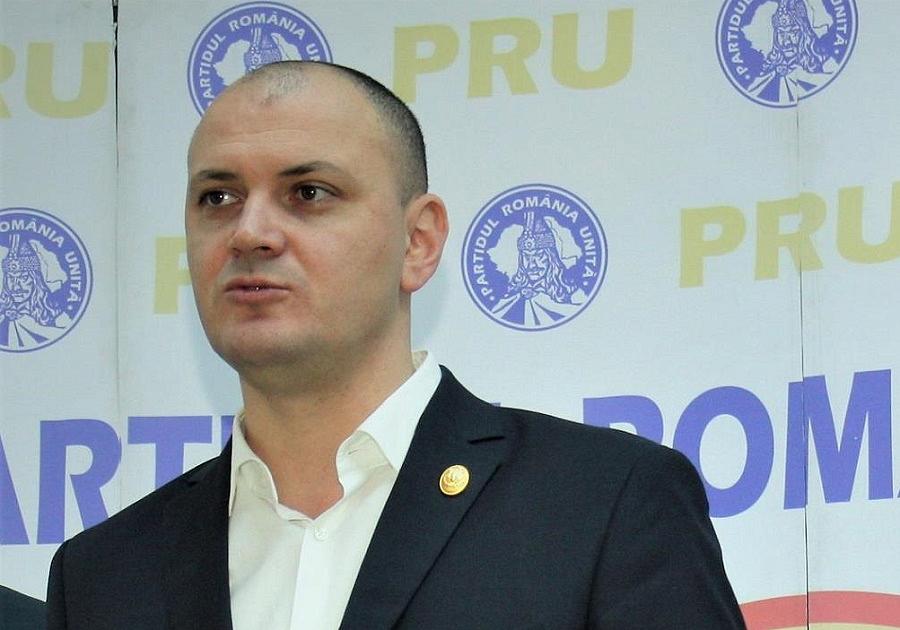 Romania's anticorruption prosecutors have indicted local investor Sebastian Ghita, the richest member of the Parliament, on multiple charges, including bribery, buying influence, money laundering, and extortion as well as driving without a valid license.
He has been investigated under judicial control after covering a EUR 13 million bail, in April this year, as the Chamber of Deputies rejected the National Anticorruption Directorate – DNA's request to waive Ghita's immunity and allow him to be arrested.
One of the charges against Ghita is extortion. In 2011, he apparently constrained another local businessman to pay EUR 500,000 to his company Asesoft International in order to stop the broadcasting of denigrating materials about the man's company by a news TV channel Asesoft owned at that time (Realitatea TV). According to the prosecutors' indictment report, the blackmailed businessman was "asphalt king" Theodor Berna and the company was Tehnologica Radion, according to local Hotnews.ro.
Berna helped with the DNA prosecutors' investigation and testified against Ghita. He told the prosecutors that he paid some EUR 135,000 to Asesoft based on a fictitious service contract to stop the broadcasting of the TV report. Theodor Berna himself was arrested in 2014 and sent to court in 2015 for tax evasion.
Other charges against Ghita are bribery, buying influence, and using confidential information related to criminal investigations. In 2014, Ghita allegedly bribed a prosecutor and convinced him to feed him confidential information related to a tax evasion investigation that targeted two businessmen who he wanted to protect. One of those businessmen was close to former Prahova County Council president Mircea Cosma, who was also arrested by DNA in a corruption case, in 2014.
The confidential information included the names of the people and companies that were investigated, the name of the prosecutors and police officers who were delegated to carry out the investigation.
The prosecutor who gave Ghita the information, Liviu Mihail Tudose, was also indicted for bribery. He is currently under arrest. Viorel Dosaru, a former head of Prahova Police is charged with bribery, influence peddling, and releasing confidential information, as he also leaked info to Ghita.
Dosaru also helped Ghita dodge a traffic penalty in 2012, the prosecutors found. The traffic police apparently found Ghita driving without a license (he had the license suspended at that time), which would have gone into his criminal record. The businessman asked the Prahova Police head to intervene and get the charges withdrawn. In return, Ghita helped him maintain his position as head of the county police.
Sebastian Ghita is one of the most controversial local businessmen and politicians. In the past years, hea has been charged with influence peddling, tax evasion, money laundering, abetting the use of EU funds, and corrupting voters, but he hasn't been convicted for any of those charges.
Ghita founded two of the biggest IT companies in Romania, namely Asesoft and Teamnet, which have benefitted from many contracts with state institutions over the years. He sold his IT businesses in 2012, before he ran for the Parliament, according to his official statements. However, the DNA prosecutors and the local media claimed that he still controlled the companies indirectly. Asesoft International went into insolvency in 2015 while Teamnet is still one of the biggest IT companies in Romania.
However, the Government and the prosecutors have started to look into the IT contracts awarded by public institutions, many of which have been won by Teamnet. Ghita claims that he has no connection with Teamnet.
Sebastian Ghita also owns local TV channel Romania TV. He has been a strong supporter and then a member of the Social Democratic Party (PSD) while Victor Ponta was in power, but he was ousted from the party at the end of 2014, amid rumors that he wanted to take the party's leadership.
However, Ghita remained a member of the Chamber of Deputies. Moreover, he is a member of the Parliament's committee that controls the activity of the Romanian Intelligence Service (SRI).
Ghita is the richest member of the Romanian Parliament. According to his most recent wealth statement, Ghita has EUR 18 million placed in investment funds at UBS in Switzerland, and owns jewelry, watches, and art pieces worth some EUR 17 million. He also granted close to EUR 100 million loans to an individual.
editor@romania-insider.com
Normal