Romanian team wins first place at Balkan Olympiad in Informatics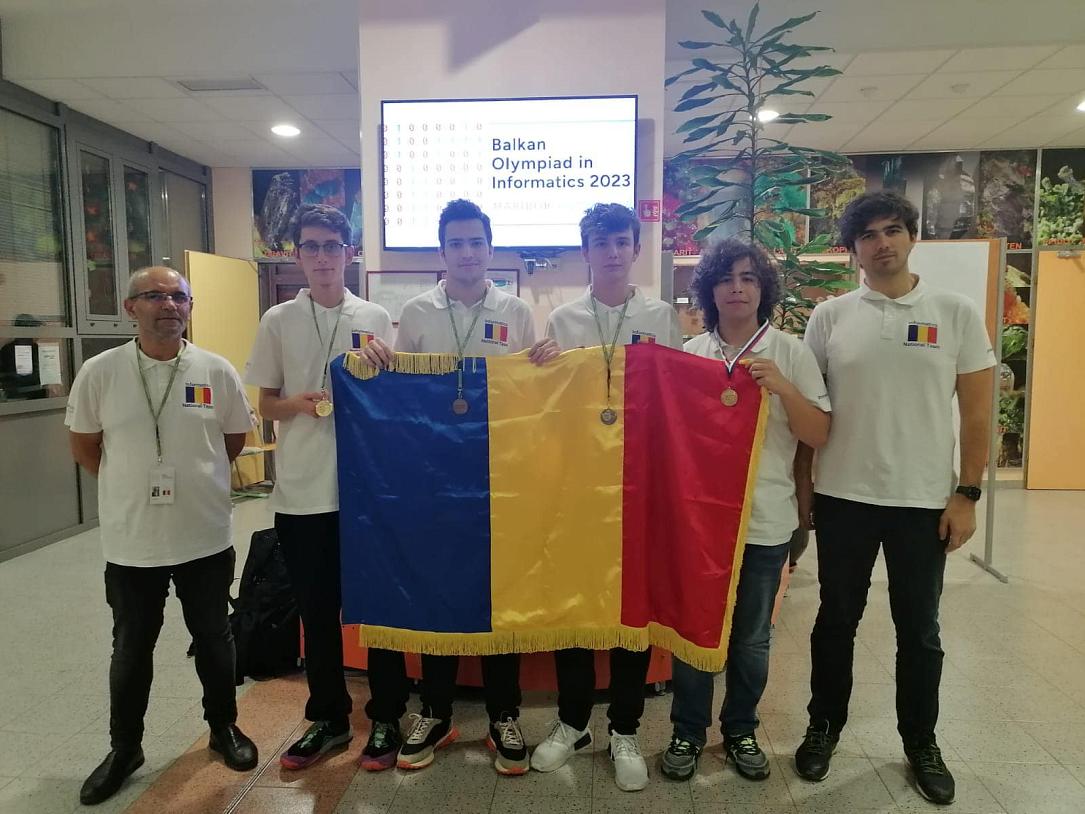 Romania has secured first place at the Balkan Olympiad in Informatics, with a cumulative score of 1,963 out of 2,400 points, according to the Ministry of Education. The Romanian team won two gold medals, one silver, and one bronze.
The 30th edition of the Balkan Olympiad in Informatics took place in Maribor, Slovenia from October 29 to November 3.
"The National Team of Romania has dominated the competition, placing first in the individual rankings as well as in the team rankings, both in terms of medals and cumulative scores. Among the four Romanian competitors, Mihnea Andreescu stands out as the winner of the competition with a perfect score. His performance is a crowning achievement of his informatics Olympic career, as Mihnea is now a university student starting this year and continuing his work as a coach and a member of the Romanian National Teams' selection," the Ministry of Education stated.
Another Romanian student, Mihai-Valeriu Voicu, went from being a gold medalist last year in Dorohoi at the Junior Balkan Olympiad to winning a gold medal and securing 2nd place in the senior category this year.
The two students each won a gold medal and were joined by Luca-Mihai Ilie (silver), and Vlad-Alexandru Haivas (bronze).
The Romanian team was accompanied to Maribor by professor Adrian Panaete, Vice-President of the Society for Excellence and Performance in Informatics (SEPI), a teacher at the "A. T. Laurian" National College in Botoșani, in the capacity of Team Leader, and Adrian Budău, Co-President of the "Infoarena" Society, a member of the Board of Directors of the Society for Excellence and Performance in Informatics, as Deputy Leader. 
(Photo source: Ministerul Educatiei on Facebook)
Normal