Romanian Radu Beligan, world's oldest active professional theater actor, dies at 97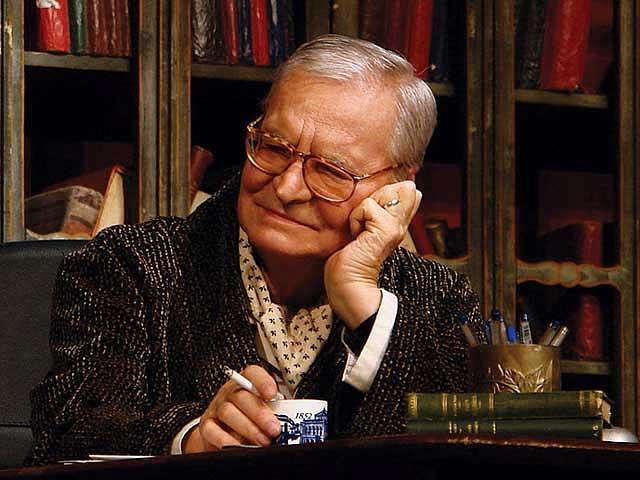 Famous Romanian actor Radu Beligan, who in 2013 set a new world record for the oldest active professional theater actor, died on Wednesday, July 20, at a hospital in Bucharest. He was 97 years old.
Beligan was admitted to the intensive care unit of the Elias Hospital in Bucharest last Friday, reports local News.ro. He died on Wednesday, around 13:00, following a cardiopulmonary arrest.
Radu Beligan was one of the most popular actors in Romania. He was born on December 14, 1918, just weeks after one of the most important moments in Romania's history - the Great Union (December 1, 1918).
Radu Beligan was born in a small village near Bacau to a Romanian father and a mother of Greek origins. In 2011, the actor said in an interview for a local publication that that his paternal grandmother was the cousin of Ion Creanga, one of the most well-known Romanian writers.
Actor, director, and essayist, Beligan has performed in many roles in an acting career that started in 1937, receiving numerous accolades including the Ordre National de la Legion D'Honneur from the President of France for his work as an actor. He was the manager of the Comedy Theater in Bucharest between 1961 and 1969, director of the Bucharest National Theater from 1969 to 1990, and professor at the Institute of Theater and Film from 1950 to 1965. He was also elected honorary member of the Romanian Academy in 2004, and got a star on the Bucharest Hall of Fame in 2011.
In February 2014, the Romanian actor was included in a top 100 most powerful personalities from the world of entertainment, alongside famous Hollywood actors such as Robert De Niro, Clint Eastwood, and Angelina Jolie, Business Insider has reported.
In November 2015, Beligan spent his 97th birthday by stepping into the main role of The Egoist by the French playwright Jean Anouilhfor the 300th time. Throughout his career, he has starred in 80 plays and acted in 30 films.
Romanian actor Radu Beligan to break world record for longest – living actor still on stage
Irina Popescu, [email protected]
(photo source: Cinemagia.ro)
Normal