Romanian Govt. holds meeting in Alba Iulia marking 1918 Union centennial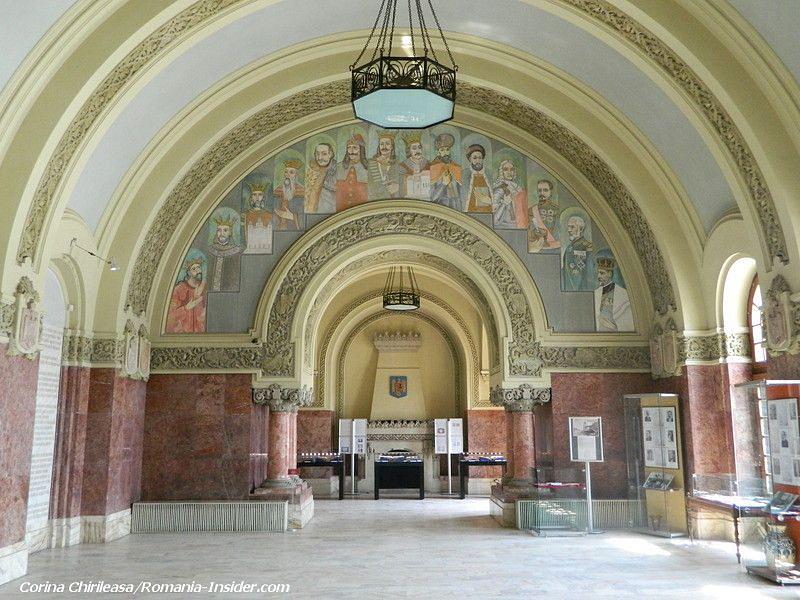 Prime minister Viorica Dăncilă and other ministers are holding a solemn Government meeting in Alba Iulia, the place where the 1918 Union was proclaimed. The meeting is dedicated to celebrating Romania's National Day in the year the country is celebrating 100 years since the 1918 Union.
The meeting takes place in the Alba Carolina citadel, in the Unirii Hall (pictured).
Before the meeting, the PM will visit the Union Monument in Alba Iulia, and meet Irineu Pop, the archbishop of Alba Iulia. After the meeting, Dăncilă will attend the signing ceremony for the agreements between the Government and the education unions and the construction companies' unions.
Yesterday, November 28, the two chambers of the Parliament met in a solemn joint sitting dedicated to the 1918 Union centennial.
The Great Union of 1918 represented the unification of all provinces where the Romanians were in the majority, namely Transylvania, Banat, Crisana, Maramures, Bessarabia, and Bucovina, with the Kingdom of Romania.
Politicians divided as Romania celebrates 100 years since its Great Union
Travel planner: Re-discovering Alba Iulia, the Romanian city where history comes to life
Normal