Romanian film review – Now Showing: One World Romania, To the North, Topography of Hazard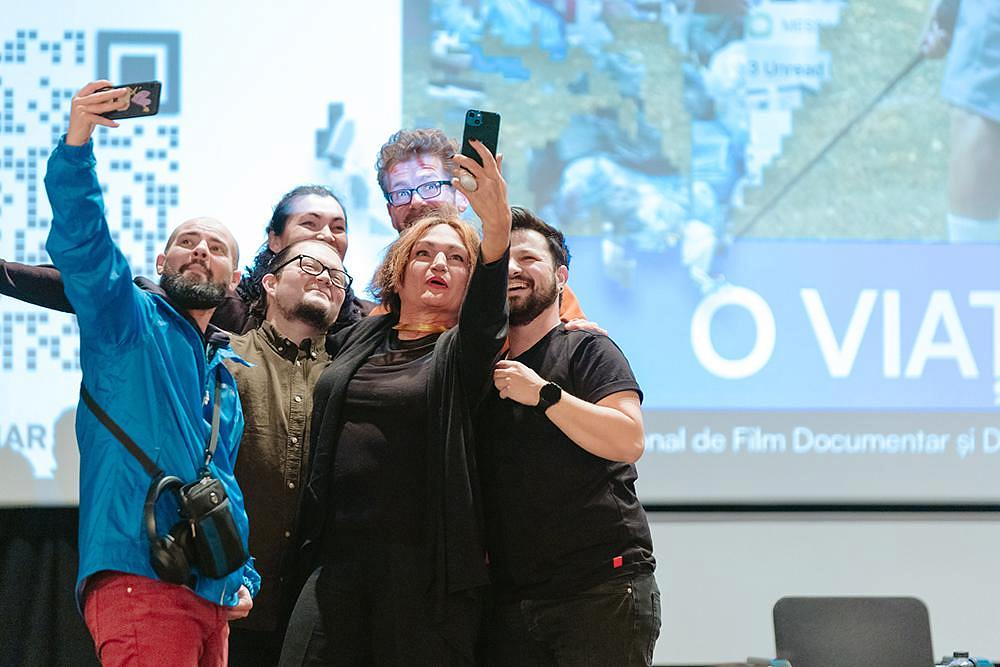 One World Romania, the annual international documentary film festival focused on human rights, kicked off last week and took place until April 9, this time with the motto "A good life". Over the years, the festival has established itself as a vital documentary festival, certainly the most attuned to current issues, and never afraid to carry its humanist message loud and clear. 2023 brings once again a change of artistic direction, with artist Larisa Crunțeanu taking over the artistic direction and Andrei Tănăsescu and Anca Păunescu the selection's curation.  
And what a selection this is. There are too many good titles to list them all here, including Vlad Petri's tender Între revoluții/ Between Revolutions. Put together from archive material and based on reality, the film follows the friendship of two women, one Romanian and one Iranian, who exchanged letters in the period spanning the 1979 Iranian Revolution to the Romanian one of 1989. Joana Pimenta and Adirley Queirós's Mato seco em chamas/ Dry Ground Burning, running until Sunday, was an absolute revelation when I watched it premiere at the Berlin Film Festival last year. A hybrid of documentary and fiction, Dry Ground Burning is an epic, bleak dystopia of a female gang in a favela near Brazil's capital refining and selling oil they tap illegally from underground pipes. And it is simply fantastic.
As thrilling as recent films are, One World has always excelled at retrospectives and homages. This year, it is Želimir Žilnik, Serbian director and recognisable as part of the Yugoslav Black Wave. Žilnik has made excellent films for decades, mostly documentaries, dealing with his country's politics and social mores, often in a wonderfully wry way and always from a humanistic position. This homage is long overdue. In terms of local media history, Retrospective - The Visual Arts Foundation, the 1990's, is equally overdue, an important look at the first post-communist decade captured on film, a remarkable project that aimed at supporting young directors by providing access to then-rare professional equipment, rapidly gathering a diverse, experimental group.
If you are not in Bucharest at the moment, check out their online selection, available from April 10 to April 30.
In the meantime, you can catch another documentary, in Sibiu this time, Eva Pervolovici's Topografia hazardului (not sure yet if with an international title, but it be among the lines of Topography of Hazard), a release that has almost escaped my attention. Featuring Romania-born Swiss artist Daniel Spoerri, known for his New Realist works, the doc's premise is spectacular: after Spoerri buries the remains of a feast attended by a hundred of people somewhere in the suburbs of Paris in the 1980s, in 2016, they are dug up by archaeologists, an event prompting the film to follows the artist's memories of his childhood.
In Cluj you can also still catch one of the year's most awaited releases, Mihai Mincan's Spre nord/ To the North. This time not a documentary, but topical in its theme of economic migration, Mincan's ambitious, controlled thriller features a Romanian and a Bulgarian stowaway on a boat to the US and their relation to one of the sailors.
By Ioana Moldovan, columnist, ioana.moldovan@romania-insider.com
(Photo info & source: joyful selfie after the discussion following the screening of The Fabulous Ones,© oneworld.ro)
Normal