Romania to represent Canada's interests in Syria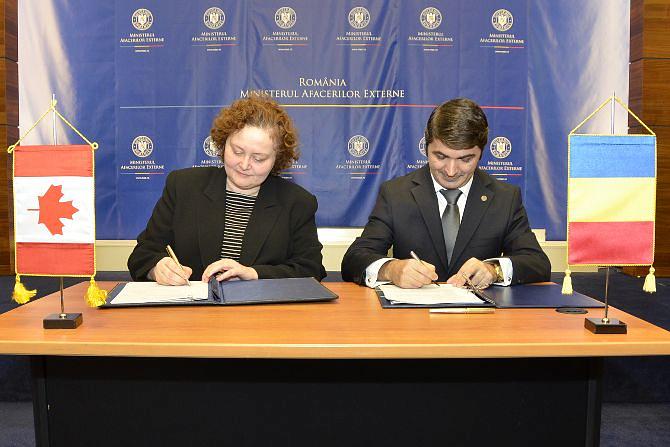 A Romanian-Canadian memorandum of understanding was recently signed at the headquarters of the Romanian Ministry of Foreign Affairs, according to which Romania will represent the interests of the Canadian state and its citizens in the Syrian Arab Republic.
Based on this agreement, Romania assumes, via the Romanian Embassy in Damascus, the protection of Canadian citizens present on Syrian territory, as well as Canada's interests in this country, according to a statement of the Romanian Foreign Affairs Ministry.
Romania had previously concluded similar agreements with France, the Republic of Moldova and Australia. These countries, like Canada, don't have current active diplomatic offices in Syria.
Irina Popescu, [email protected]
(photo source: Mae.ro)
Normal