Romania officially takes over its first F16 fighters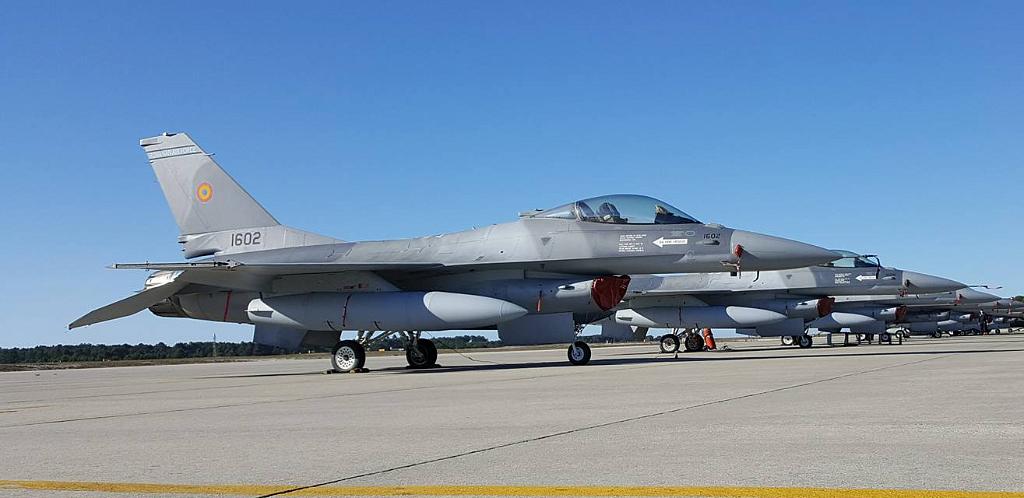 Romania's Defense Ministry will officially take over the first six F16 Fighting Falcon aircraft from Portugal on Wednesday, September 28, defense minister Mihnea Motoc announced on Facebook.
"Although I generally avoid using big words when I talk about acquisitions, be they major ones, I must say that tomorrow will be a truly historic day for Romania and its Army," Motoc wrote.
Romania has bought 12 F16 fighters from Portugal. The 12 used aircraft have 4,000 hours of flight and have resources for another 4,000 hours, after being revamped and upgraded by American company Lockheed Martin.
The other six aircraft will probably be delivered by the end of this year. The new multi-role aircraft will gradually replace the current MiG- 21 LanceR airplanes used by Romania's Air Forces.
Romania has spent almost EUR 700 million for the F16 program. The price paid to Portugal for the aircraft was about EUR 120 million while the rest was the cost of upgrade and logistic support.
Romanian pilots and technicians have been trained in Portugal to fly and do maintenance for the F16 fleet.
Randall Howard, the director responsible for the F16 aircraft program within the aeronautics company Lockheed Martin, said that Romania had the potential to buy 24 or 36 more F16 aircraft and even move to a newer version, F16V, according to Ziarul Financiar.
Romania will buy another 12 F16 fighters
Romania invests EUR 32 mln in airfield for its F16 fighters
(Photo source: MApN)
Normal