Romania to double capacity of Black Sea ports to help Ukraine ship grain, PM says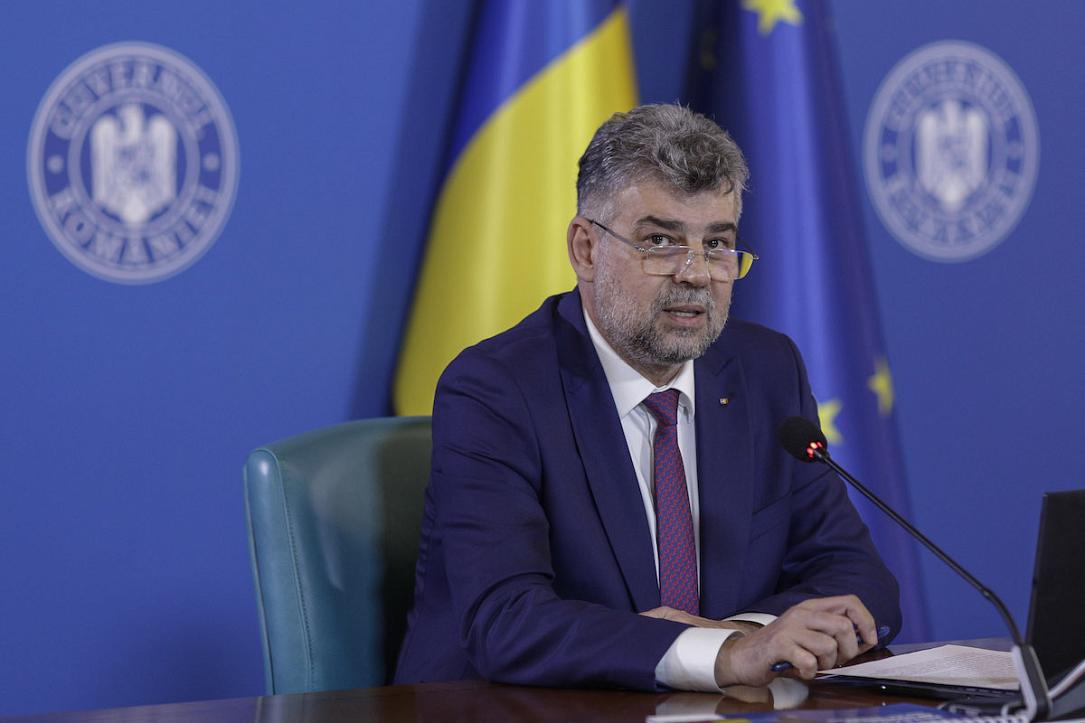 Romania will double the capacity of its main Black Sea port and maritime transport routes on the Danube within two months to help Ukraine ship its grain, prime minister Marcel Ciolacu said in a recent interview.
The Romanian PM recently told the Financial Times that the plan will be implemented regardless of Russian attacks on Ukrainian ports on the other side of the Danube, at the border with Romania, Economedia.ro reported.
"Ukraine will have around 40 million tons of grains for export in 2023. [...] To facilitate this, we've increased capacity both at the port of Constanta and on the access routes to the port of Constanta. We've mobilized as well as we could," he said.
Romania's commitment to boosting the maritime transport corridor through dredging the Danube and expanding port infrastructure comes after Russia scrapped an agreement allowing Ukrainian grains to reach global markets via the Black Sea. Moscow has also threatened commercial vessels leaving Ukrainian ports, prompting the redirection of exports through the Danube.
"We've learned our lessons about Russia well," Ciolacu said. "We have zero dependence on Russian energy or resources. Our support for Ukraine is unconditional."
The increased capacity of the Constanta Black Sea port and other routes will allow Ukrainian grain exports to double to 4 million tons per month. Ships can also be made to transit at night starting in October to increase cargo traffic. According to the Financial Times sources, the plan is feasible. 
Additionally, Romania will open more border crossing points and improve its railway infrastructure at the border stations with Ukraine to speed up the transfer of goods, Ciolacu said.
While Romania has been cautious about providing military assistance to Kyiv, the PM stated that allies know that Bucharest offers much more than just humanitarian aid and logistical support. The country is also involved in training Ukrainian pilots to operate a growing fleet of F-16 fighter jets donated by NATO members.
The war, however, is impacting Romania's finances. Increased spending and inflation pushed the country's budget deficit to 7.5%, well above the 4.4% agreed upon with European partners. Nevertheless, Marcel Ciolacu expressed his certainty that the EU will not cut funding to Romania amid trying times. 
The Russia-Ukraine war also poses security risks for Romania's close ally, the Republic of Moldova, whose EU accession request is strongly supported by the former. Hungarian prime minister Viktor Orbán has used his veto right in the EU and NATO to block various accession requests in an attempt to pressure Brussels to release frozen EU funds, Ciolacu further noted.
"[The Hungarians] are speculating with this," he said, adding that it's wrong to politicize such strategic matters. "There's a war between a dictator and the free world... one that Europe cannot afford to lose."
(Photo source: Inquam Photos | Octav Ganea)
Normal