Carrefour Romania customers can swap plastic bottles for fruits and vegetables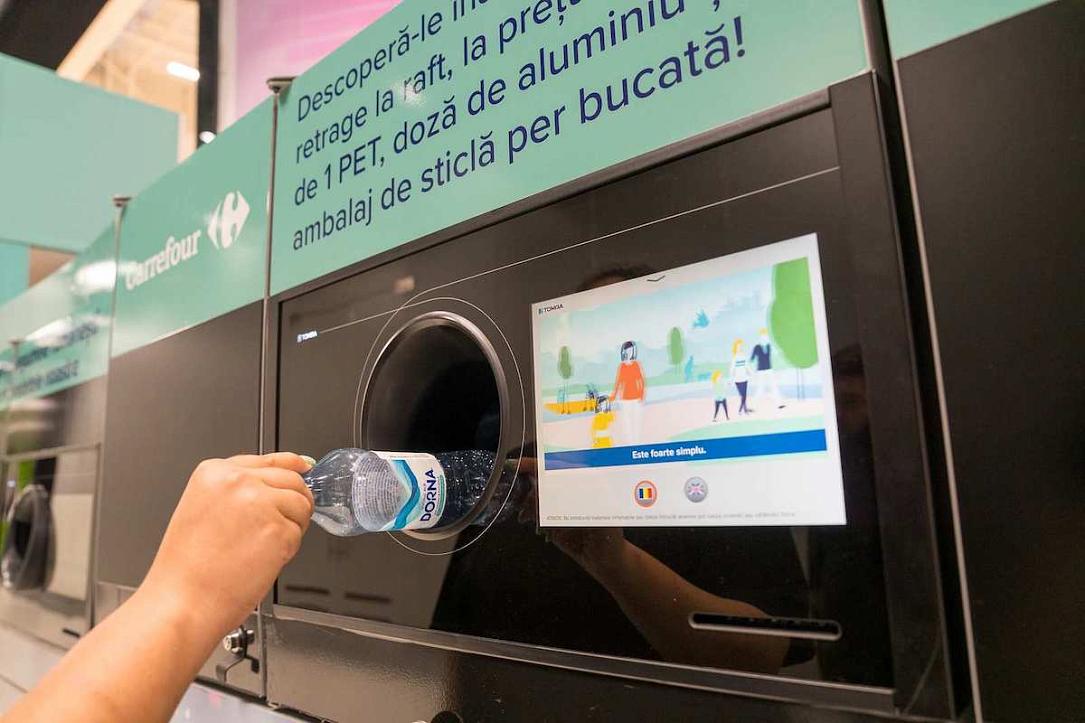 Carrefour Romania has kicked off the fifth and last edition of its Plata cu PET (Payment by PET) initiative aimed at encouraging people to recycle more. The campaign started on September 1 and ends on November 24.
As part of this campaign, customers can exchange plastic and glass bottles or aluminium cans for fresh fruits and vegetables. For each such packaging collected, they receive one fruit or vegetable grown locally. The amount doubles for each rPET DORNA bottle, made of 100% recycled and 100% recyclable plastic, traded during this campaign.
The Plata cu PET caravan first stopped in Alba Iulia and Sibiu this past weekend, where customers recycled approximately 3,000 plastic/glass bottles and aluminium cans.
The campaign will reach other hypermarkets across the country in the coming period, running in parallel in two cities: Cluj-Brașov, Baia Mare-Sfântu Gheorghe, Satu Mare-Piatra Neamț, Oradea-Bârlad, Timișoara-Focșani, Drobeta-Turnu Severin-Galați, Târgu Jiu-Brăila, Craiova, Constanța, Bucharest, Râmnicu Vâlcea-Bucharest, Arad-Buzău, Zalău-Ploiești, Târgu Mureș-Târgoviște, Suceava-Pitești, Botoșani-Bucharest, Iași-Bucharest, Roman-Bucharest, and yet a final stop in Bucharest.
Carrefour Romania introduced Plata cu PET for the first time in 2019 as part of a circular economy program. In the previous four editions, more than 1 million plastic bottles and over 300,000 glass bottles and aluminium cans were collected, and 200+ tons of Romanian fruits and vegetables were exchanged.
irina.marica@romania-insider.com
(Photo source: Carrefour Romania)
Normal