Princess Margareta to become Queen after King Michael's death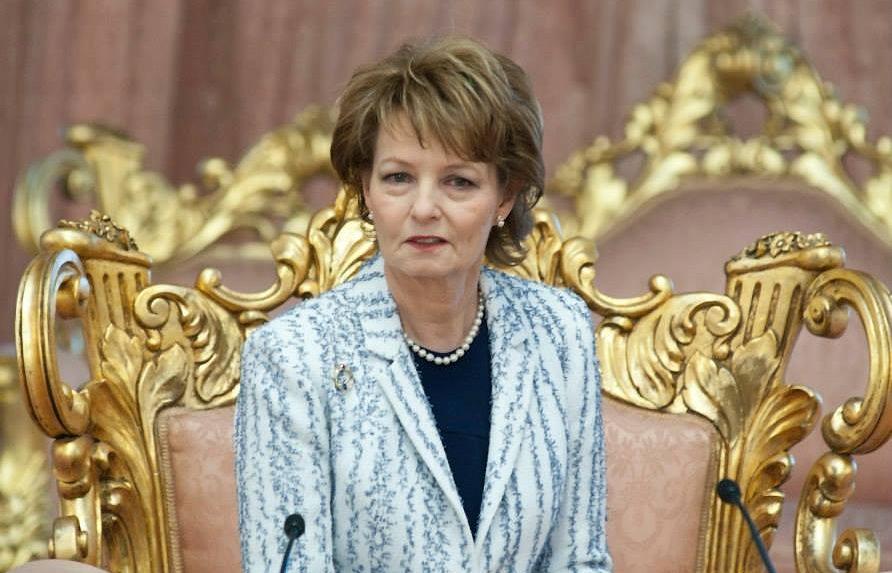 Princess Margareta, the oldest daughter of the late King Michael of Romania, will get the title of Queen Margareta after her father's death, according to the Royal House of Romania's status.
King Michael I, Romania's last sovereign, died on December 5, 2017, at his private residence in Switzerland. He was 96.
Michael I was king of Romania from 1927 until 1930 and then from 1940 until December 1947, when the communist regime forced him to abdicate and leave the country. Monarchy was abolished in Romania, which has been a republic since then.
The Royal House of Romania thus has no official role in ruling the country. However, some still hope that monarchy will one day be reinstated in Romania.
The current status of the Royal House of Romania was adopted by King Michael on December 30, 2007, 60 years after his abdication. He then decided to break the ties to the Hohenzollern-Sigmaringen dynasty and named his daughter Margareta first in the succession line of the Royal House of Romania.
"Immediately after the death of the Head of the Royal House of Romania, without any ulterior proclamation, the Evident or Presumptive Heir will receive the title of King or Queen, regardless of the Family's position as ruling or non-ruling Dynasty," reads the Royal House's status.
The Royal House only has a symbolical role in Romania today. However, the Parliament is currently discussing a bill granting the head of the Royal House the same status as former heads of state. The Royal House will also be granted the use of the Elisabeta Palace in Bucharest and a series of other benefits.
Romania's Royal Family announces its succession line
Romania's Govt. declares three days of national mourning for King Michael I
editor@romania-insider.com
(Photo source: Familia Regala a Romaniei on Facebook)
Normal