Peasant Museum in Bucharest hosts Saint Ilie fair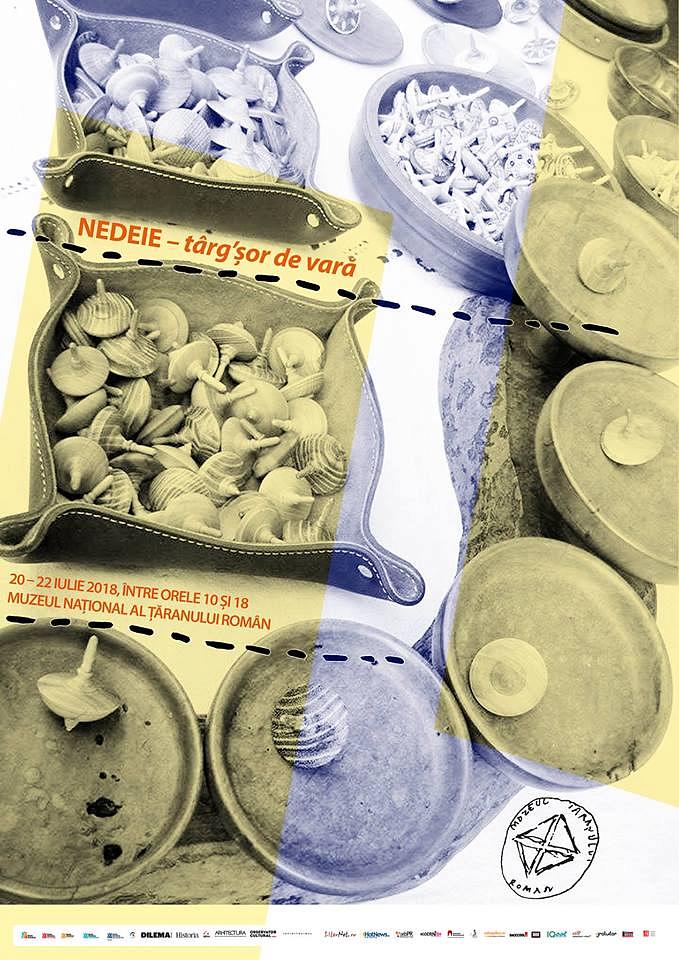 The National Museum of the Romanian Peasant in Bucharest will host a summer fair between July 20 and July 22. The fair marks the Saint Ilie celebration on July 20.
The event will cover presentations of sewing, egg painting, wood carving, ceramic painting, icon painting or lavender weaving, among others.
At the same time, traditional producers will bring to the fair honey, the local plum brandy ţuică, home-made cakes and cozonac.
In Romania, Saint Ilie is traditionally considered the guardian of crops. It is said that he brings rain during a drought period, and also causes thunder, lightning, and even hail. He is celebrated on July 20, when the celebrations called Nedei used to be organized.
An entrance ticket costs RON 4 (almost EUR 1). Pupils, students and pensioners benefit from discounted tickets of RON 2.
Saint Ilie day in Romania: traditions and customs
(Photo: Muzeul National al Taranului Roman Facebook Page)
Normal