News from Companies
Ovidius Clinical Hospital in Constanta county becomes the first Siemens Healthineers reference and training centre in Romania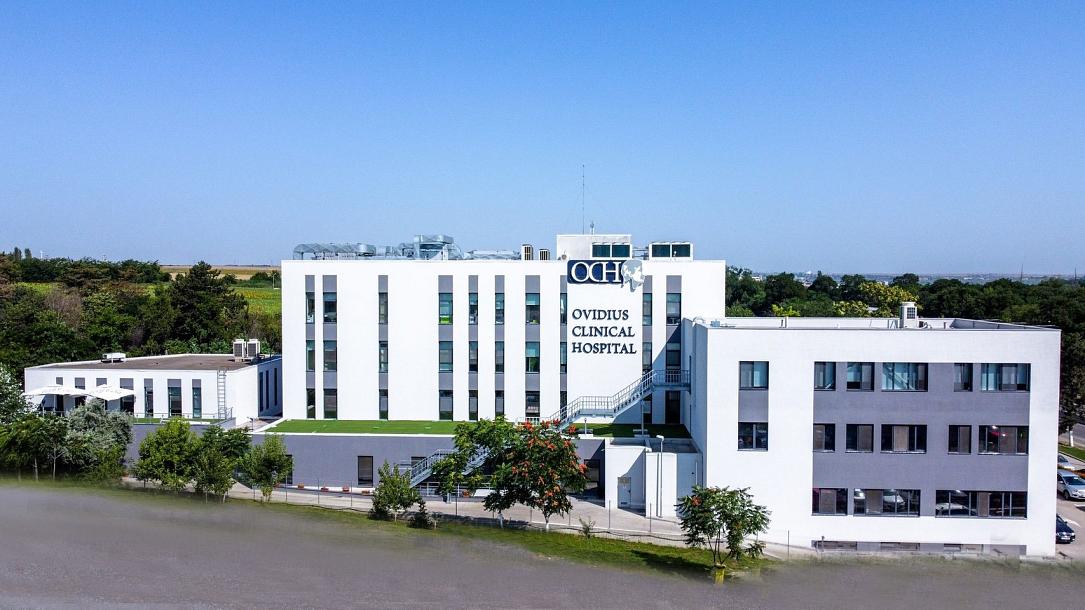 Siemens Healthineers, leader in advanced medical technology for more than 125 years, designates its first reference and training centre: Ovidius Clinical Hospital, the biggest multidisciplinary private hospital in Southeast Romania. Ovidius Clinical Hospital becomes the first medical site in the country to benefit from equipment and technologies provided exclusively by Siemens. This partnership starts in the context of the extension of the hospital in Ovidiu, Constanța County, at the beginning of April, with two dedicated oncology and cardiology centres, the result of the largest private investment in the health field in Southeast Romania since 1989: 28 million euros.
"This partnership and the designation of Ovidius Clinical Hospital as Siemens Healthineers reference centre is truly a national first where the medical centre fully benefits from Siemens Healthineers equipment and technology, which significantly contributes to providing high quality medical services. Thus, the two new centres that expand Ovidius Clinical Hospital starting this April – the oncology and radiotherapy as well as interventional cardiology and cardiovascular surgery one – will incorporate, as a result of this strategic partnership, the latest innovations, and medical technologies that Siemens Healthineers brings to Romania", said Dr. Claudia Oanea, Managing Director Siemens Healthineers România.
"This collaboration represents an important step for the development of the Romanian health system, as well as an opportunity for Ovidius Clinical Hospital to provide patients with access to the most advanced medical technologies. Dobrogea reality is in line with Romania's reality: cardiovascular and oncological diseases rank first when taking into consideration the incidence and the increase of the number of cases, so, naturally, we expand our activity towards real needs, as we did from day one. Our patients will benefit from unique facilities and technology in Romania and from doctors highly trained in the most important medical centres in Europe. Not only are we aligned with the European technological standards, but we position ourselves, through the quality of the medical act and the multi-disciplinary treatment and care capabilities, as leaders in the oncology and cardiology segment", said Ș. L. Dr. Nicolae Ciufu, General Surgery Primary Physician and one of Ovidius Hospital founders.
As part of this strategic partnership, Siemens Healthineers will bring to Ovidius Clinical Hospital the latest Siemens technologies, products, and solutions, which will allow the hospital to provide patients with more accurate and efficient treatments, thus helping to improve the quality of medical care and therapeutic results.
Among these high-end technologies is the angiographer Artis Icono Floor, a unique angiographic system in Romania, which allows obtaining clear and accurate images of blood vessels, so that the doctor can decode in detail their structure and possible abnormalities. This Siemens Healthineers equipment is a perfect fit for the entire spectrum of image-guided cardiology thanks to the clear image quality, ultra-low dose, seamless connectivity, intuitive operation for easy use, reliable uptime, or small footprint.
At the same time, Ovidius Clinical Hospital will be one of the ten reference centres in Europe that will have the Syngo Virtual Cockpit solution provided by Siemens Healthineers. This technology allows doctors to control medical devices, such as imaging equipment, through a virtual control system. It also helps to improve the accuracy and effectiveness of treatment, ensuring a safer and more comfortable experience for patients. Syngo Virtual Cockpit enables a higher level of standardization of the medical act and consistency of diagnosis. By facilitating virtual access to experts, Syngo Virtual Cockpit enables medical teams to be more productive and provide healthcare to the highest standards, regardless of location.
Global experts from Siemens Healthineers will use the latest technologies and facilities of the Ovidius Clinical Hospital reference and training centre to run fellowship programs for doctors within the clinic, but also across the country. The courses are free of charge and include both theory and practice modules, increasing doctors' degree of expertise by creating an environment that fosters significant professional experience exchange.
- This is a Press Release.
Normal