No more acrobatic performances at Constanta Dolphinarium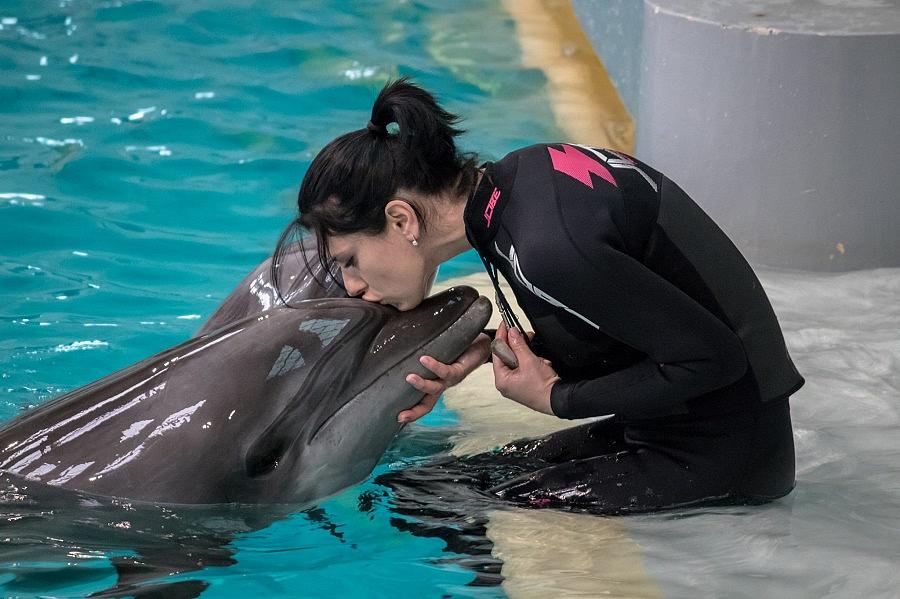 The trainers at Constanta Dolphinarium have already started to give up some of the acrobatic tricks the dolphins were doing to entertain the public, and plan to stop these kind of performances for good, reports local TVR.
Thus, the dolphins will no longer be trained to throw the ball to the public or to jump through suspended hoops.
The changes come in a moment when a bill banning the use of wild animals in circuses is being discussed in the Parliament. The initiators say that the animals go through a lot of pain when they learn to do all sorts of tricks.
Bucharest's Globus Circus has already banned the use wild animals in its shows, following a decision voted unanimously by the members of the Bucharest General Council. The decision to ban the use of wild animals in circus shows came after, earlier the same month, a building housing animals of the Globus Circus in Bucharest caught fire, leaving 11 animals dead.
Irina Popescu, irina.popescu@romania-insider.com
(Photo source: Delfinariu Constanta on Facebook)
Normal