Master Chef's Foa taps into corporate lunch market with EUR 200,000 Stradale restaurant in office building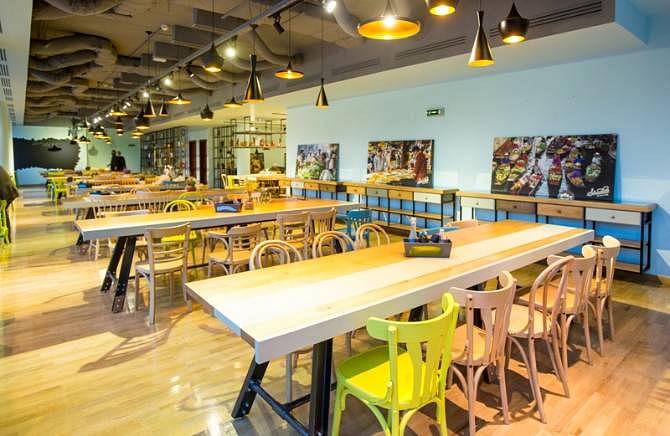 Romanian chef Foa, one of the jury members at the Master Chef Romania competition, has opened a EUR 200,000 restaurant in an office building in Bucharest. The new restaurant, called Stradale, focuses on street food and live cooking and aims to attract clients working for corporations hosted in the surrounding  office buildings.
Stradale, due to open officially on March 31, will have a Robata Grill and a Tandoor Oven for the live cooking sessions.
Foa's restaurant business Flavours  Food Design invested over EUR 200,000 in the new restaurant that covers some 600 sqm at the ground floor of the  Bucharest Business Park office. The business park owner CA IMMO also contributed equipment and fit out investment. The restaurant will serve breakfast, as well as lunch for 600 people, and express take away.
"Most of our friends work in an office, but they do not have real, satisfactory options for their launch," said Chef Foa, explaining the investment.
Flavours Food Design provides catering for events, operates several restaurants, including Biutiful, Biutiful By the Lake, Le Bistro, Fratelli Espresso Bar, Fratelli Beach & Club, and is also a food court operator for Willbrook Platinum Business and Convention Center. The company was founded in 2002.
CA Immo's Bucharest Business Park covers some 25,800 sqm and entered CA Immo's portfolio in 2005, via an acquisition. It is fully let and hosts tenants such as IBM, Coca-Cola, NNDKP, BAT, Sony and Carpatcement. Several other office buildings are located in its vicinity, including S-Park, some 34,100 sqm of offices in four buildings.
Corina Chirileasa, [email protected]
Normal