Romania's Mamaia music festival returns with anniversary edition after 11-year break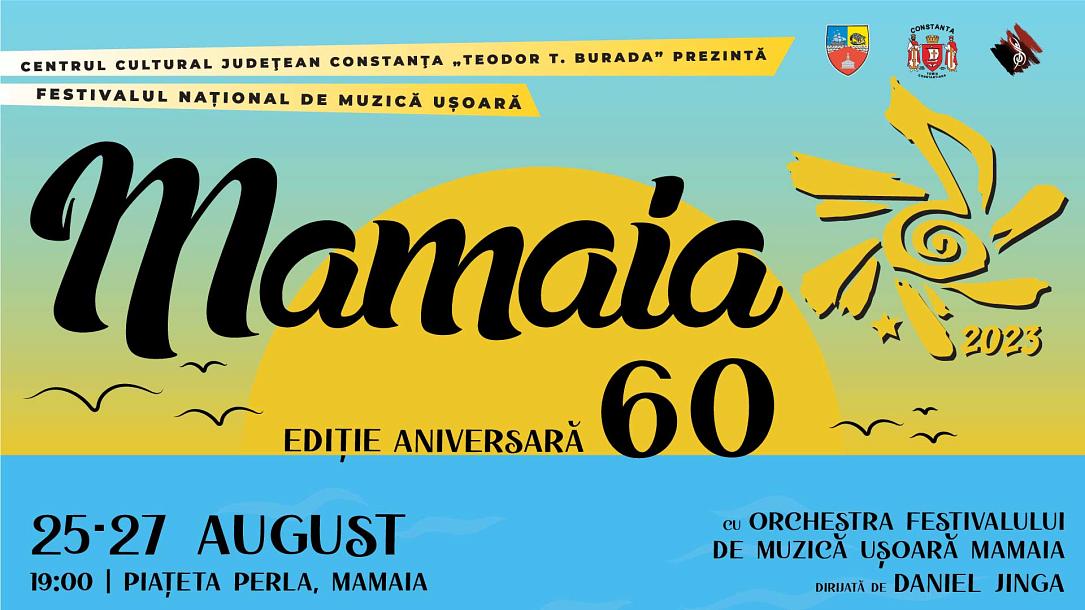 The Mamaia National Music Festival will offer visitors three days of concerts and recitals by the most beloved artists in Romania, special moments, numerous surprises, and awards for their entire careers, all brought together under the banner of an anniversary edition.
The festival was launched six decades ago, and after an absence of 11 years, fans will be rewarded with an anniversary edition, taking place from August 25 to 27, starting at 7:00 PM, at Perla Square in Mamaia. The festival will be hosted by Liana Stanciu and Aurelian Temișan.
The Mamaia National Music Festival has become a cultural and touristic landmark for Romanian society over time. This year, it will feature recitals and concerts by established names from the stage of the Summer Theater, as well as young artists who renew the tradition of a significant event for the domestic music scene and for generations of Romanians, along with surprises prepared by the organizers.
For three days, the Mamaia National Music Festival stage will be graced by artists such as Carmen Trandafir, Călin Geambașu, Xenti Runceanu, Andreea Runceanu, K1, Alexandra Ungureanu, Narcisa Suciu, Romanița Duminică, Florentina Ciună, Marius Țeicu, Gabriel Cotabiță, Dani Ionescu, Anca Florescu, Anca Țurcașiu, Corina Chiriac, Aurelian Temișan, Miki ex K-pital, Cristina Vasiu, Vlad Nicolici, Loredana, Horia Moculescu, Silvia Dumitrescu, Călin Goia, Sergiu Cioiu, Jazzy Jo, Loredana, Hara, Gabriela Atanasov, Andrei Bănuță, Betty Iordăchescu.
Each evening will feature special recitals as follows:
Friday, August 25: Direcția 5, Holograf;
Saturday, August 26: Proconsul, Cargo;
Sunday, August 27: Voltaj, Loredana & Banda Agurida.
Alongside the invited artists and the moments presented to the audience, the Mamaia National Music Festival Orchestra, conducted by Daniel Jinga, will also perform. The instrumentalists under the baton of maestro Jinga are members of a top Romanian musical ensemble - the Bucharest Symphony Orchestra, founded in 2007.
The festival is presented by the County Cultural Center of Constanța "Teodor T. Burada" and produced by Media Group Services International, a part of the AG Radio Holding group, which owns, among other media entities, the radio stations Kiss FM, Magic FM, and Rock FM.
radu@romania-insider.com
(Photo source: press release)
Normal