Beach in the most popular Romanian seaside resort, almost empty on sunny afternoon in full season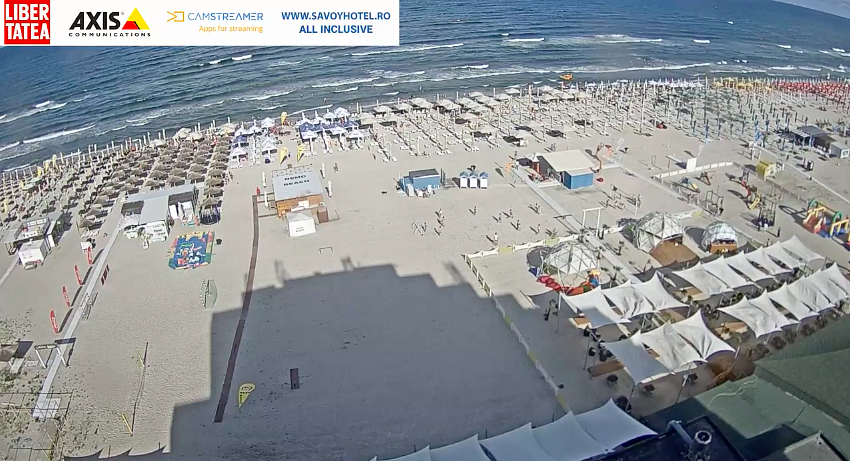 The beach in Mamaia, the most popular Romanian seaside resort, was almost empty on Wednesday, July 25, despite the sunny afternoon. Usually, the beaches in Mamaia are packed with tourists during full season, but this year the rainy and unusually cold weather seems to have scarred tourists away.
About half of Romania is under a code yellow for storms this week and the Dobrogea region, which includes the Tulcea and Constanta counties and the whole Romanian Black Sea coast, is under a code orange for heavy rains and wind. The public weather service ANM has extended the codes until Thursday evening.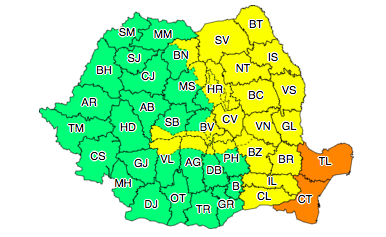 The beach in Vama Veche, another popular seaside resort in the South of the Romanian Black Sea coast, seem to have a bit more tourists, according to live feeds.
Swiss media group Ringier, which owns Romanian tabloid Libertatea, and video equipment producer Axis Communications, have launched three live feeds from Mamaia, Vama Veche and Bucharest's Old City. The three feeds are available on the Libertatea YouTube channel.
https://www.youtube.com/watch?v=Ae73zddPKxM
https://www.youtube.com/watch?v=vOjiu9JJ9Gc
https://www.youtube.com/watch?v=_ACMYMGfF20
(Photo source: Print screen from Slow TV Ringier live broadcast)
Normal