Media: Report unveils serious irregularities at Bucharest airport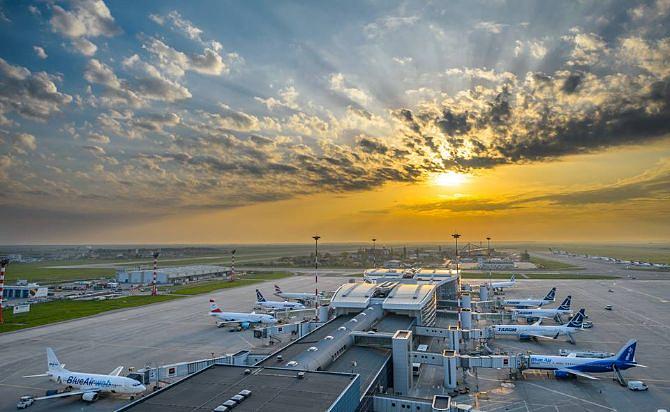 No investments were made in the Otopeni airport's infrastructure between 2013 and 2015, although there was a budget allocated, and two of the airport's runways have problems, according to a report of the prime minister's Control Body, completed in October last year. The Otopeni airport is the main airport serving the Romanian capital.
The report, which was carried out between January 2013 and October 2017, was allegedly presented to the former transport minister Felix Stroe, but it was not made public, local Digi24 reported. Irregularities were found not only at the airport's infrastructure but also in the way some managers were paid or named, or how certain professional trainings were carried out.
The report reveals that no investments were made in the airport's infrastructure between 2013 and 2015, although the revenue and expenditure budget provided amounts of between RON 201.5 million and RON 267.9 million for each year of this period, according to Digi24. Things hadn't been better in the period 2016-August 2017, when the Bucharest Airports National Company (CNAB) achieved only a proportion of 0.03% and 0.16% of the investments in the airport infrastructure.
Meanwhile, the report also found two runways with problems. For example, runway 1 does not provide efficient landing/takeoff conditions, and runway 2 is operational on a length of only 2,237 m, out of a total of 3,500 m. Also, the beacon is not properly equipped for low visibility conditions, and the light path of both runways on both directions cannot be lit simultaneously with the STOP bars.
The report also unveiled some irregularities in the way some CNAB managers were paid or named. For example, between July 2013 and June 2014, Radu Liviu was not only paid for being the general manager but also for being a member of the Board of Directors. The sum received over the legal limit amounted to RON 369,561, according to Digi24.
Meanwhile, some employees seem to have forgotten that they have a job. One of the people given as example is Camelia Metler, who apparently came to work for a total of only 112 minutes in one year and a half. However, she earned more than RON 70,800 in this period.
When it comes to professional trainings, the report found, for example, that 27 training programs were carried out through the OK Service Corporation between September 2015 and September 2016, almost as much as in the last six years combined. The selection process of the persons who participated in the courses was random, with no concrete selection criteria being identified, and some trainings took place in exotic places such as Las Vegas, Kuala Lumpur, Bangkok, and Tokyo.
Bucharest's airports see 17% increase in passenger traffic
Irina Marica, irina.marica@romania-insider.com
Normal