President flags up unwanted record as Romania's coronavirus cases reach new high, says local elections doable if situation doesn't worsen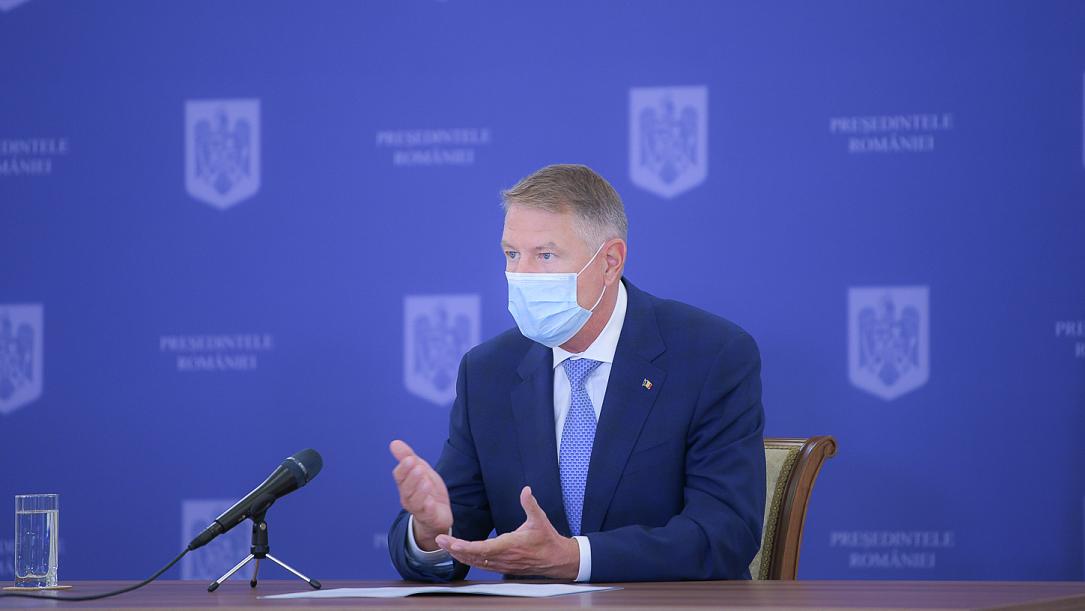 Speaking about the country's new daily record of coronavirus cases reported on Wednesday, August 12, president Klaus Iohannis said it was an "unwanted record" and "way too much."
Romania reported 1,415 coronavirus cases on August 12, bringing the total to 65,177.
"It is way too much and, please, I am asking everybody: wear a mask, keep the distance so we can get rid of this epidemic," the president said in a press conference on August 12.
The president explained that there is currently no vaccine against the new coronavirus approved at an EU level. Still, Romania registered to receive 10 million doses of the vaccine when it becomes available.
"Romanians should know that, at this time, there is no approved vaccine in the EU, but the EU supports several research projects, and we hope to benefit from a vaccine in the near future. Romania registered for the first stage for 10 million doses of the vaccine when it becomes available in the EU. There is still no vaccine approved at EU level," Iohannis said.
When asked if Romania might consider the purchase of Russia's coronavirus vaccine, the president said it lacked external validation.
"Romania is part of the European Union and closes pre-contracts with entities in the European Union. There is no external validation for the vaccine you mentioned," he said.
At the same time, the president said the local elections, scheduled to take place on September 27, can be held if the situation doesn't worsen and under strict sanitary measures.
"In my opinion, if the epidemic doesn't get worse compared to now and if strict sanitary measures are taken, the elections can be organized. As for the critical number at which elections can no longer take place, the Health Ministry and the National Public Health Institute should communicate it," he said.
(Photo: presidency.ro)
editor@romania-insider.com

Normal