New sports therapy center for children with special needs opens in Bucharest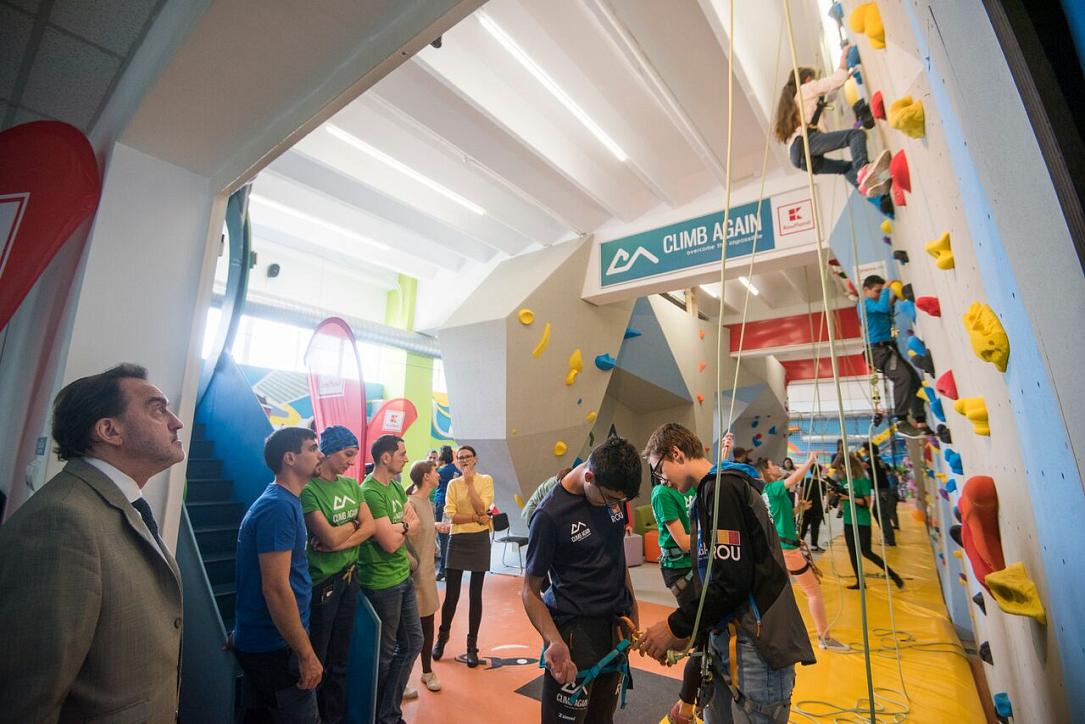 The first center in Romania offering climbing and sports therapy to blind children or children with disabilities opened in Bucharest on Thursday, September 27.
The Climb Again Center is located on the Berceni road in the Romanian capital and includes a climbing and adventure room, training rooms and therapeutic areas.
Its team is made up of specialists from different fields that offer an integrative therapeutic approach. In addition to dedicated sports training, children benefit from psychological and therapeutic support as well as coaching for better social integration, according to a press release.
The new center was opened by the Climb Again Association, with the support of Kaufland Romania. The Climb Again Association is a non-governmental organization affiliated to the Romanian Federation of Climbing, which started operating in 2014. It offers free climbing therapy, kinetotherapy and psychological counseling for children and young people with disabilities.
Irina Marica, [email protected]
Normal