Unexpected sights and experiences to try in Romania's villages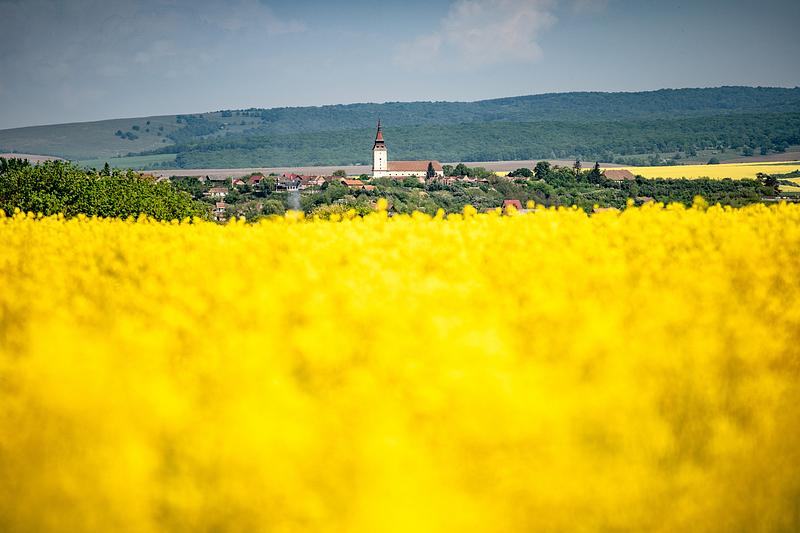 A countryside vacation usually rhymes with quiet settings, beautiful landscapes, and opportunities to sample traditional dishes, made with local ingredients. It can also be an occasion to discover more about the local history and traditions or even attend cultural events. We outline some suggestions below.
Visit the Merry Cemetery
In northern Romania commune of Săpânța, in Maramureș county, the memory of those who passed away is preserved in a less solemn way. The Merry Cemetery in Săpânța is famous for its colorful tombstones, featuring naïve paintings describing the deceased in an original manner. Sometimes, the tombstones are inscribed with humorous epitaphs. Woodcarver Stan Ioan Pătraș is credited with the idea of the humorous tombstones, and he created the first ones in 1935. He is credited with having created almost 700 tombstones until his death, out of the more than 850 that the cemetery currently has. Those who venture to Săpânța can also visit his memorial house, where other items he created are preserved.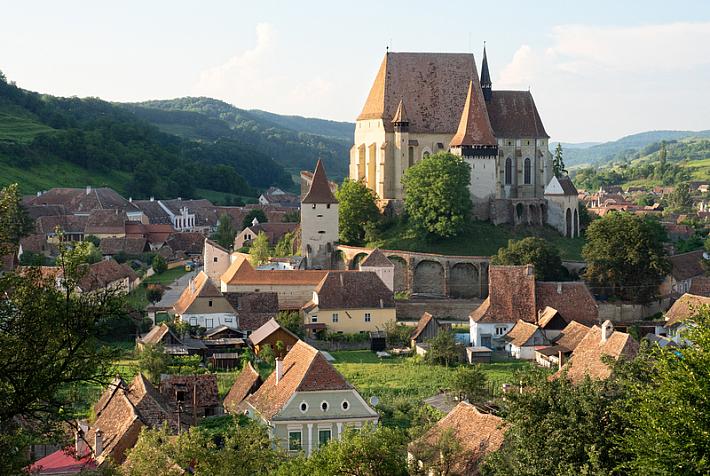 Learn about a medieval remedy against divorce
Surrounded by forested hills and orchards, Biertan is not only a place of a rich Saxon heritage and a UNESCO World Heritage Site for its fortified church. It is also the spot where visitors can find more about an old method used to avert divorces. 
A small building on the church grounds has a room where, for several hundreds of years, couples who wanted to divorce were locked away for up to six weeks in an attempt to have them sort out their differences. Isolated inside a tiny room, the pairs had to share everything, from the bedding to the tableware. 
Explore some fortified churches
Biertan is one of the seven Transylvania villages with fortified churches that have been added to the UNESCO World Heritage list. The villages, founded by the Transylvanian Saxons, have a specific land-use system, settlement pattern, and organization of the family farmstead that have been preserved since the late Middle Ages. The fortified churches illustrate building styles from the 13th to the 16th century. Besides Biertan, they can be found in Prejmer, Viscri, Dârjiu, Saschiz-Keisd, Câlnic, and Valea Viilor.
Outside of the UNESCO list, there are more fortified churches in Transylvania, all with their own interesting story, providing travelers with extra reasons to explore the area and enjoy its landscapes, traditions, and food. Many of the Saxon villages and their surroundings can also be explored by bike, a good option for those who prefer active outings.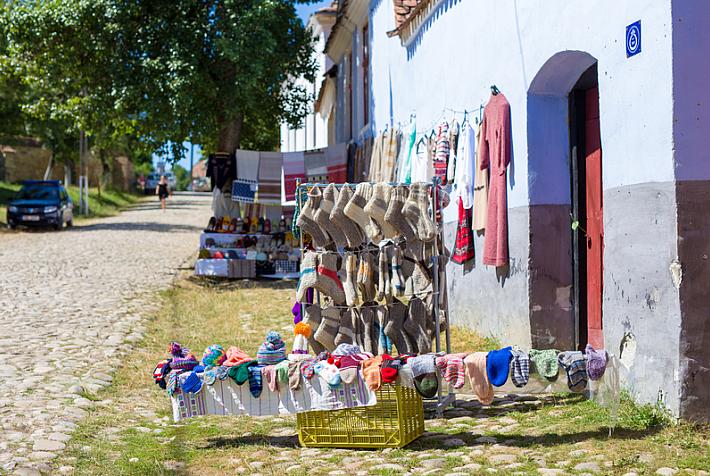 Enjoy a concert

Among the few events that weren't canceled because of the coronavirus pandemic, the Musica Barcensis Festival kicked off on July 19. It includes concerts held every Sunday in the courtyard of the fortified churches of Ghimbav, Prejmer, Feldioara (in opening photo), Hărman, and the Black Church in Brașov. The festival covers the region of Țara Bârsei (The Land of Bârsa) and can be an excellent excuse to explore some lesser-known villages. Among them, Feldioara also has a 13th-century Teutonic fortress that was recently refurbished, another interesting site to visit. The program of the festival is available here. The events take place in accordance with current sanitary rules.

Get a dose of horror & fantastic cinema

The horror and fantasy film festival returns Lună Plină (Full Moon) screens the latest horror and fantasy films from around the world but also classics, in outdoor venues on Biertan. This year, the event takes place between August 20 and August 23. Those who attend can also take part in activities such as ghost-hunting, fantastic workshops, cycling, sampling traditional dishes, or visit the fair of traditional products and local ingredients held in the Central Square of Biertan. Updates on the event are posted here.

(Opening photo by Calin Stan | Dreamstime.com)

editor@romania-insider.com

-->

Normal

-->