Romanian song of the week: 'Ochii din vis' by Loredana Groza & Dragos Chircu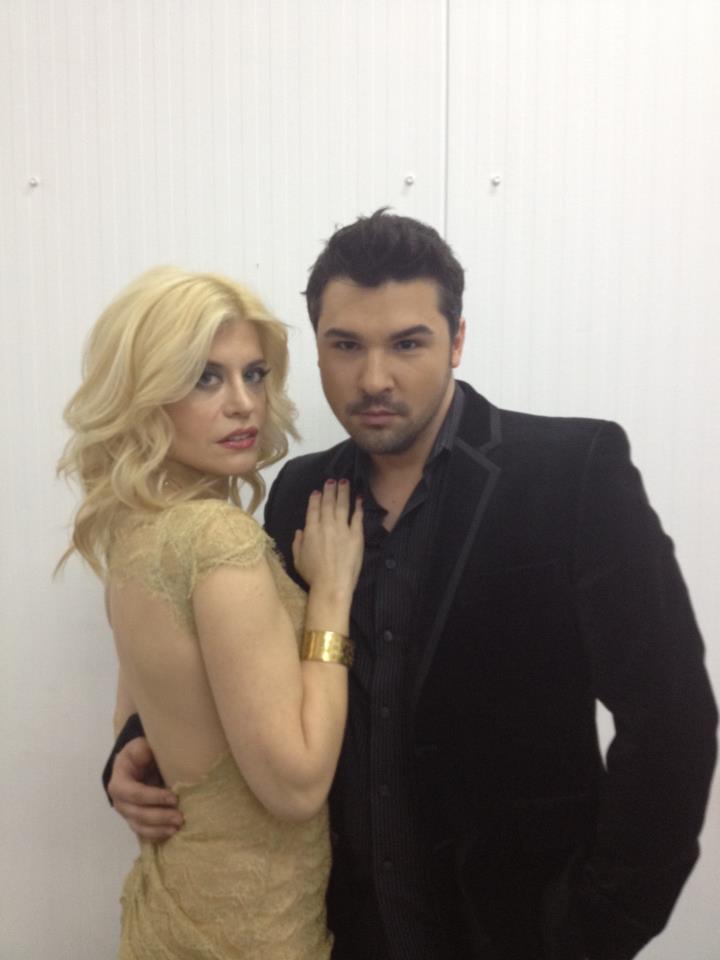 Loredana Groza is one of the best known Romanian pop singers, who has always re-invented herself. This time, she tries a duo with the young singer Dragos Chircu, whom she coached at the first edition of the Voice. Although Chircu was short of winning the Voice, he landed a singing project with his coach. And the nickname 'The Angel'.
Their song 'Ochii din Vis' is a ballad in Romanian, which combines beautifully two powerful voices. Although in Romanian, those that don't understand the language shouldn't necessarily be put off, not understanding lyrics focuses the listener's attention on the melodies rather than the words. Listen to the song below.
The song was composed by Loredana Groza and by Uwe Bossert, the guitarist of the band Reamonn. On her Facebook page, Loredana has posted pictures from the video shoot, so video can be expected soon.
Loredana's musical career spans over 20 years. She started singing at 3 and became famous at 16, when she won an important local singing competition. A singer and song writer, she has performed and recorded everything from pop and  electronika to gypsy spirituals,traditional Romanian music and alternative rock, and has received numerous local and international awards. She was a the Playboy magazine cover girl in 2000.
Musician Dragos Chircu made it to the final of the singing competition the Voice of Romania, but lost to Stefan Stan.
Normal