How much are the Romanians willing to pay to recover data blocked by ransomware viruses?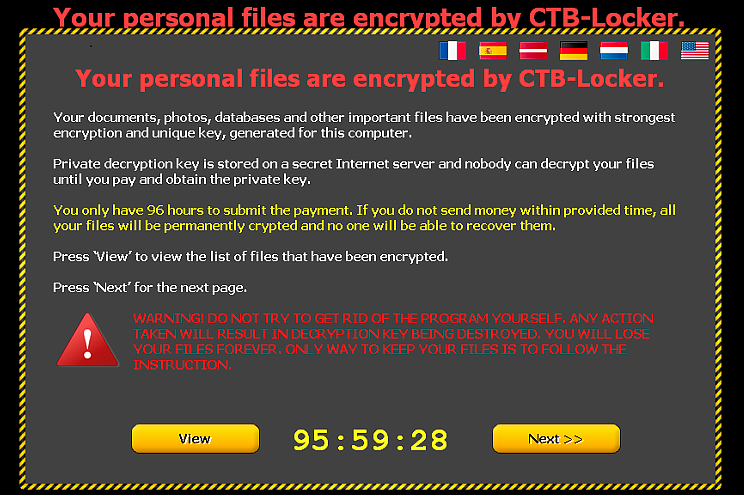 Nearly half of the Romanian victims of ransomware attacks have paid to recover the personal data from the terminals blocked by this malware, according to an iSense Solutions study conducted at the request of Romanian IT security solutions provider Bitdefender.
The ransomware is a type of malicious software designed to block access to a computer system and the data stored on that device until the owner pays the attacker a sum of money (ransom).
Given that 52% of the Internet users in Romania are willing to pay to recover their data, the probability that the hackers make money from this type of malicious software is very high, the study shows.
The Romanians would most likely pay for computer software, but also for official documents and personal photos. The average amount they would be willing to pay is of RON 550 (over EUR 120).
The study also shows that a quarter of respondents don't know about ransomware or have never heard of it, and 3% associate it with other products or services such as cars, cosmetic brands, or names of cities. However, seven out of ten Romanian respondents associated ransomware with a general computer virus, and 47% have correctly defined it as "a virus that prevents or restricts access to the data on a computer".
According to the respondents, the main sources of infection with ransomware are the compromised websites, emails and files received from doubtful sources. Moreover, 71% of Romanians see ransomware as a constant threat throughout a calendar year, independent of specific events such as Black Friday, winter holidays, Easter, or Valentine's Day.
Bitdefender specialists believe that the 2016 versions of the virus will not remain limited to encrypting files and asking for a reward, but will move on to blackmailing users and threatening them that their photos and documents will be published on the Internet if they don't pay. Thus, although the victims can recover the encrypted data from the Internet for free, other parties can also access them and this might cause major damage to their image.
The iSense Solution study was conducted in November 2015 at the request of Bitdefender in Romania, the US, the UK, Germany, France, and Denmark.
Eurobarometer: 31% of Romanians feel well informed about cybercrime, below the European average
Irina Popescu, [email protected]
Normal