Graham Perolls, Hospices of Hope founder: From the family's car business in UK, to palliative care hospices in Romania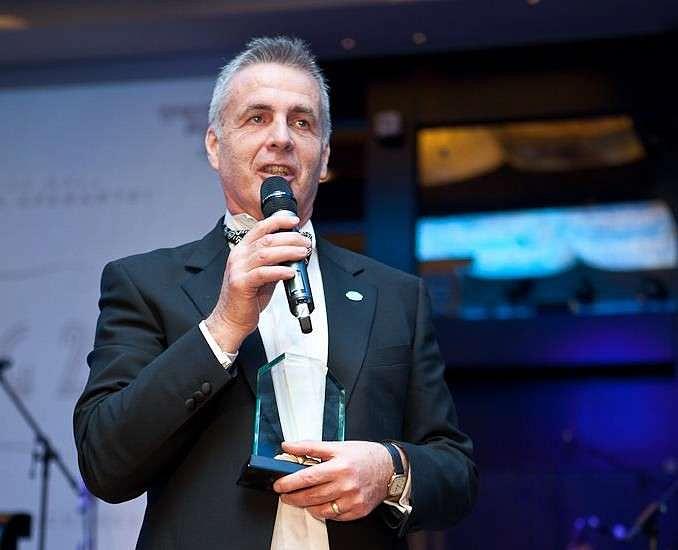 Romania-Insider.com interviewed Graham Perolls, the founder of Hospices of Hope, a network of charities which also includes Romania's Hospice Casa Sperantei. Perolls, who is from Tunbridge Wells, UK, was awarded with the order of the British Empire OBE by the Queen. He tells the story of his first encounter with Romania, of what inspired him to create the palliative care hospice, and talks about Hospice Casa Sperantei's latest project; a new hospice building for which fundraising is ongoing.
For how long have you been living/working in Romania? What brought you here in the first place?
I have been working with a charity hospice project here since 1992, but until very recently I commuted between the UK and Romania on a regular basis. However, in January 2013 I relocated with my wife to Bucharest. It is a long story, but I first came to Romania as a tourist in 1975 and made friends with a young couple in Brasov. This led to a real interest in the country and I came back several times during the communist era. I returned a few days after the "revolution " in 1989, having seen all the sad images on British television. On a visit to the Cancer Hospital in Brasov I literally watched a young man dying in great pain and this experience sowed a seed in my mind which eventually led me to found the first charity dedicated to improving the quality of life for terminally ill children and adults in Romania, Hospice Casa Sperantei.
What do you do here in Romania?
Now I am helping our fundraising team to raise the balance of funds needed to complete the building of a new hospice for adults and children in Bucharest. We have already raised EUR 3.9 million but we need to raise a further EUR 1.6 million before we can open the doors. The building should be finished in September, so time is short. I spend my time having meetings with business leaders and individuals who want to invest in building a more compassionate society and supporting the development of the hospice infrastructure. We still need lots more help, and an easy way to support the appeal is by sending a text message to 8838 worth 2 euros!
Where else in the world have you worked/lived or just traveled? For what projects?
I was involved in our family car business in the UK for nearly 35 years, but fortunately I managed to sell it in 2008, just before the recession started. I didn't really have much interest in the motor trade, but my father died in 1980 and I took over the business. However, it gave me a living and the freedom to get involved in charitable work, which I loved. I also lived a couple of years in Sweden when I was younger and still speak Swedish.
What is your favorite place in Romania and why? When and how did you discover it?
Many years ago, on a trip out of Brasov, I discovered the Dambovicioara gorge, which is a really magical place. From Brasov, you take the road to Campulung, then having passed through Fundata, the highest village in Romania, you descend to the village of Podu Dambovitei. A right turn takes you along an incredible road through the narrow gorge, with towering cliffs on both sides of a gurgling stream. It is a wonderfully peaceful area and a good spot for a picnic.
What don't you like in Romania? What would you change about it?
There is still too much corruption, especially in the health service. It is sad to see people suffer as a result of this system and much more needs to be done to eradicate it. Taxi drivers are another irritation, often keen to rip foreigners off. But now I have the number of an honest and trustworthy one, so I don't have any problems.
How do you spend your free time in Romania? What would you recommend others?
We enjoy spending time with friends and my wife is an excellent cook! We also go most Sundays to the International Church (IBC) where there is a lively congregation of many different nationalities.
What do you think is your biggest accomplishment in life so far? Give us a few details please.
I am very proud of our five children. They have all taken Romania and the hospice into their hearts and without them and my long-suffering wife, I could not have achieved what I have with the hospice. I am also proud of the whole Hospice Casa Sperantei team that has shown so much courage and dedication over the years and made a difference to the lives of thousands of terminally ill patients.
What are you passionate about? How often do you get to pursue your passion in Romania?
I am very passionate about hospice care. Having seen my father suffer so much pain when he had cancer back in 1980 and having witnessed how the hospice in London transformed his situation, I believe that every person should have the right to access good, free of charge specialist care at the end of life. So I get to pursue this passion the whole of my working time (and more!).
What are the main pieces of advice you'd give foreigners who plan to come to Romania?
Don't expect things to be the same as in your country. Romania has had a difficult history and is still in the process of change. However, Romanians are warm and hospitable and the country has a wealth of tradition and spectacular scenery. Although Bucharest is the capital city and center of business and now has some great restaurants and cultural events, make sure you take time to see the rest of the country, it is full of surprises.
Interview by Corina Chirileasa, [email protected]
We like to discover foreigners who work and live in Romania, and this is a standard set of questions we're asking, so feel free to get in touch with us and share your Romanian experience.
(photo source: Hospice Casa Sperantei)
Normal