Gault&Millau food guide names Chef of the Year in Romania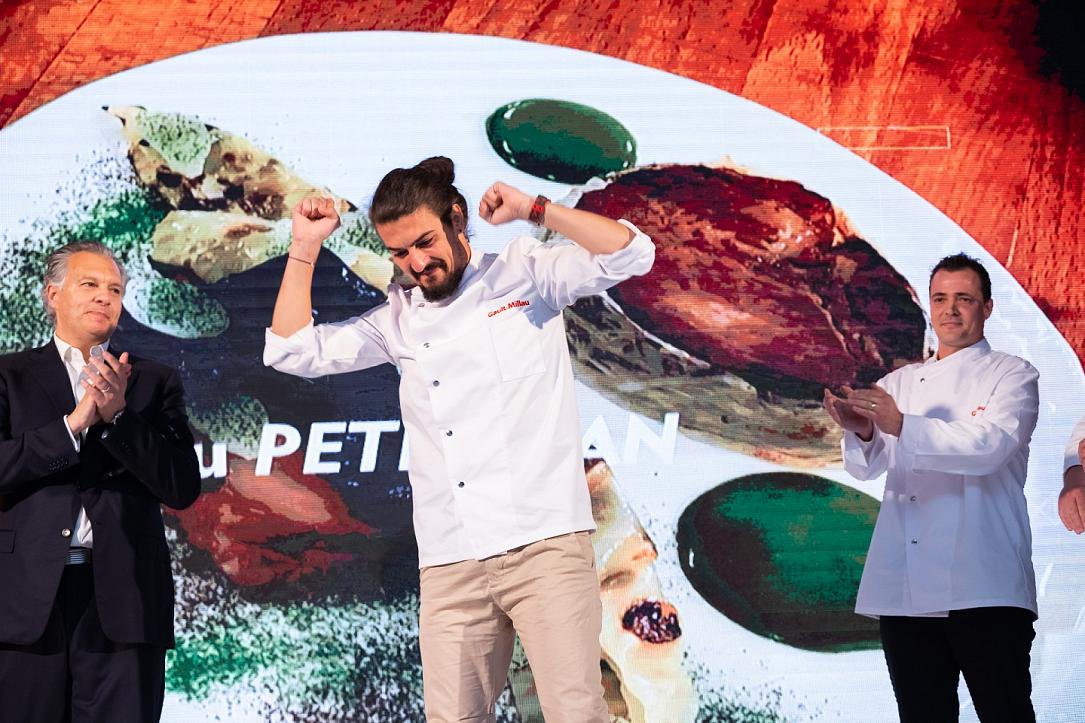 The first Romanian edition of the international guide Gault&Millau was launched on May 14 with a special gala, during which several awards have also been presented, including the one for Chef of the Year 2018.
The big winner of the Chef of the Year award was Alexandru Petricean, a former MasterChef Romania finalist and the current head chef at the Maize restaurant in Bucharest. He got the maximum score in the first Gault&Millau Romania guide, of 15 points and three chef hats.
Throughout his career, Alexandru Petricean worked in the teams of top restaurants, with world-renowned chefs. Frantzen (Stockholm, Sweden), Central (Lima, Peru) or Noma (Copenhagen, Denmark) are only a few of the restaurants where Alexandru worked and explored, assimilating not only techniques but also different perspectives. Now, he applies his own vision every day with his team in the Maize restaurant.
The other two nominees for the Chef of the Year award were Sorin Miftode – Le Bistrot Francais in Bucharest and Paul Oppenkamp – the Artist in Bucharest.
A total of seven awards were presented during the Gault&Millau gala, split into categories relevant to the local restaurant market. While the Chef of the Year award went to Alexandru Petricean, Alexandru Iacob – Kane (Bucharest) was the winner of the Great Chefs of Tomorrow category, Thomas Parnaud - La Cave de Bucarest won the Young Chef of the Year award, and Ciprian Bocioaca – La Vinuri (Bucharest) was the winner of the Best Maître d'hôtel (head waiter) category.
The first Gault&Millau Romania guide includes 141 restaurants and POPs in six cities, namely Bucharest, Cluj, Timisoara, Oradea, Brasov and Sibiu. Gault&Millau rates restaurants on a scale of 1 to 20, with 20 highest, and only the restaurants receiving at least 10 points are listed in the guide. The restaurants also get chef hats, based on their scores. The maximum of chef hats a restaurant can get is 5.
Food journalists Henri Gault and Christian Millau established the guide 50 years ago in France. Nowadays, the Gault&Millau guide is present in over 30 countries on six continents.
141 restaurants selected for first Gault&Millau Romania guide
Irina Marica, [email protected]
Normal