Four dead in flooding in eastern Romania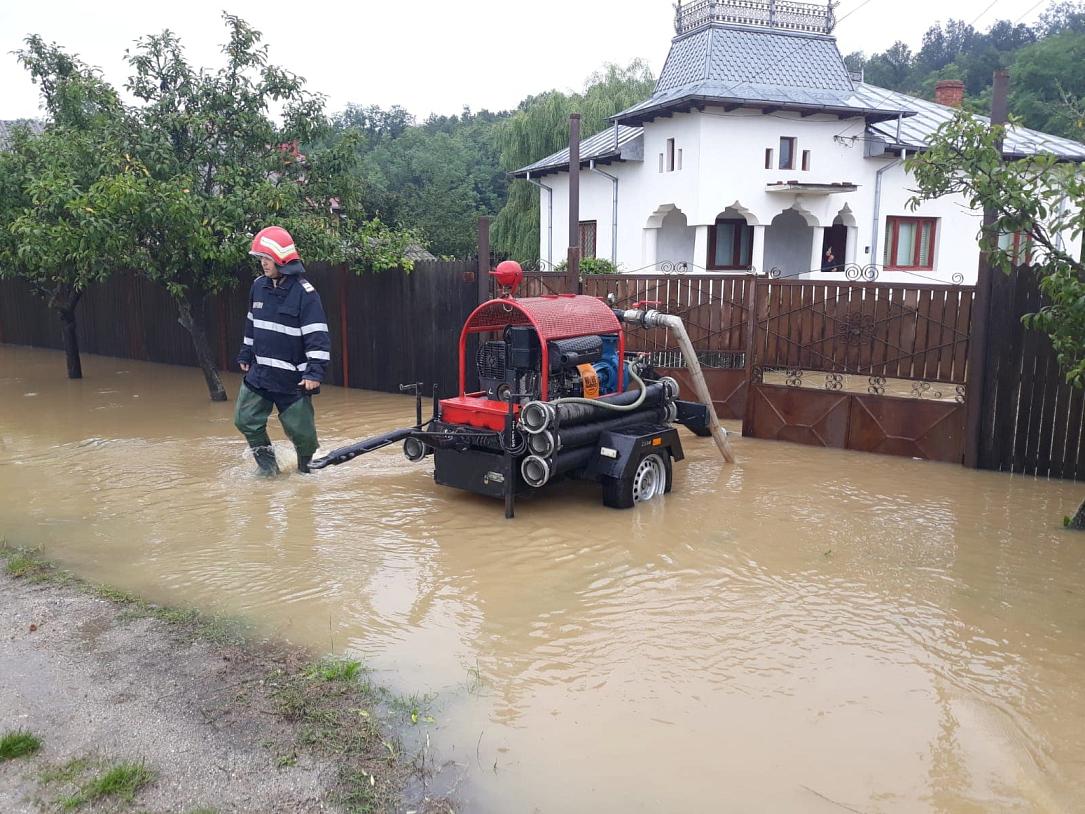 Four people died while trying to cross by cart a rain-swollen river in a village in Tulcea, in south-eastern Romania, Mediafax reported.
After being alerted of their disappearance on the night of July 10, the staff of the Emergency Situations Inspectorate (ISU) Tulcea went searching for them. They found a 58-year-old woman, a 7-year-old girl and a 4-year-old boy deceased. The man was found during the morning of July 11. The four were a family: grandparents and grandchildren.
After the floods of the past 24 hours, 98 localities in 23 counties across Romania were affected. Firemen had to intervene to evacuate water out of houses, yards and basements. Over 100 people were evacuated. Most interventions took places in the counties of Argeş, Gorj and Vâlcea, where a red code for flooding was in place.
In order to prevent further flooding, six temporary dams were constructed in Sibiu country and one in Bacău county. The road traffic was closed on several national and county roads in Arges, Vâlcea and Olt counties.
Interventions were also needed in the capital Bucharest, in District 3, to evacuate water out of a house yard, the basements of two blocks of flats and four streets. Firemen also worked to remove fallen trees in districts 1, 3 and 6.
(Photo: IGSU - Inspectoratul General pentru Situatii de Urgenta Facebook Page )
editor@romania-insider.com
Normal