Buzz Aldrin, second person to walk on the Moon, marries Romanian woman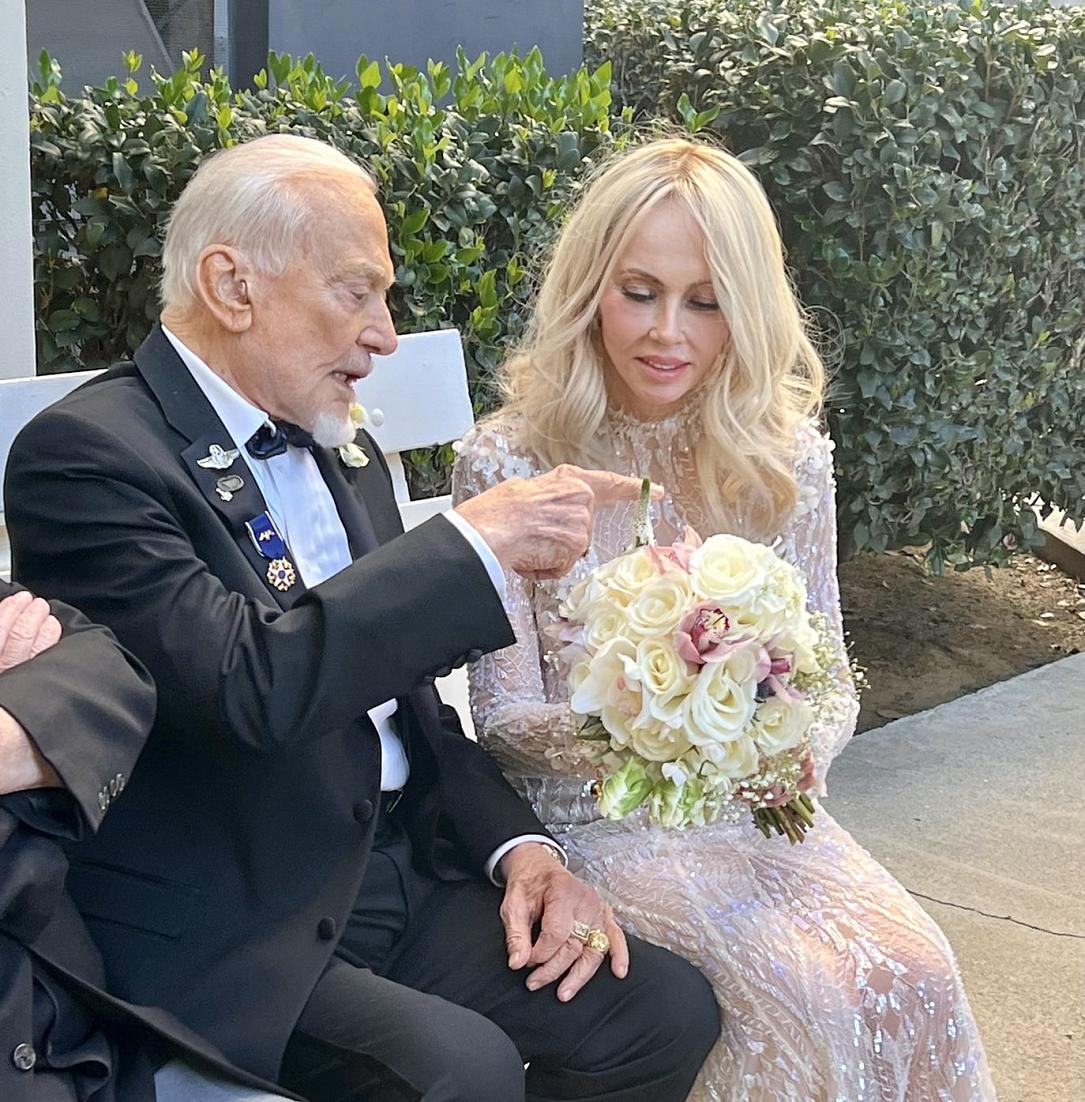 Astronaut Buzz Aldrin, the second person to walk on the Moon, married a Romanian woman on his 93rd birthday.
Aldrin went to space three times during his career and was the pilot of the Lunar Module Eagle for the 1969 Apollo 11 mission. He stepped on the lunar surface 19 minutes after Neil Armstrong on July 20, 1969. He is the only one still alive among the three astronauts on the Apollo 11 mission.
"On my 93rd birthday & the day I will also be honored by Living Legends of Aviation I am pleased to announce that my longtime love Dr. Anca Faur & I have tied the knot. We were joined in holy matrimony in a small private ceremony in Los Angeles & are as excited as eloping teenagers," Aldrin wrote on Twitter.
Aldrin has been married three times before and has three children, James, Janice, and Andrew, from his first marriage to Joan Archer. Anca Faur, his new wife, is from Deva, Romania. She graduated from the Chemical Technology Faculty at the Polytechnic in Timisoara in 1983, according to Adevarul. She has a Ph.D. in chemistry, several patents, and is a project manager at a British multinational chemical company.
Buzz Aldrin, or Edwin Eugene Aldrin, Jr., was born on January 20, 1930, in New Jersey. He graduated from the West Point military academy in 1951 and became an air force pilot. He flew 66 combat missions during the Korean War and shot down two MiG-15 jets. Aldrin later served in West Germany.
In 1963 he wrote a dissertation on orbital mechanics, earning him a Ph.D. from the prestigious Massachusetts Institute of Technology (MIT). Later that year he was chosen as an astronaut and became part of the Gemini 12 flight, during which he did three spacewalks totaling five and a half hours. He was then part of the legendary 1969 Apollo 11 flight, together with Neil A. Armstrong and Michael Collins. Aldrin and Armstrong landed on the Moon and spent two hours gathering rocks, taking photographs, and setting up scientific equipment for tests before returning to Earth.
Aldrin retired from the air force in 1972. In 1998 he founded the ShareSpace Foundation, a nonprofit organization aiming promote the expansion of crewed space exploration.
(Photo source: Buzz Aldrin on Twitter)
Normal