Bulgarian, Cypriot arrested in Romania in migrant smuggling case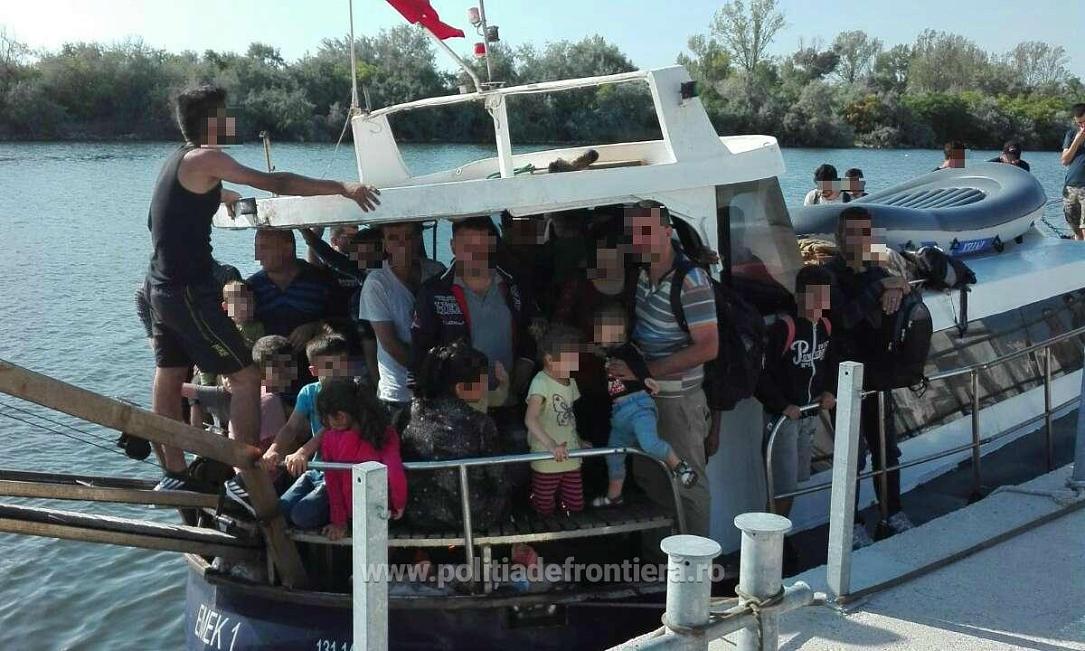 A Bulgarian and a Cypriot were placed under 30-day preventive arrest in Romania in a migrant smuggling case.
The two were driving the boat intercepted last Sunday in the Romanian waters of the Black Sea, which was carrying 69 Iraqi migrants.
Both the Bulgarian and the Cypriot citizens are investigated in Romania for migrant trafficking, fraudulent crossing of the state border, driving a ship without a license or a corresponding capacity certificate, and sailing a ship without a minimum safety crew.
Meanwhile, the 69 migrants, namely 30 men, 10 women and 29 minors, are now in the custody of the General Inspectorate for Immigration, which is to take the necessary legal measures.
According to the Romanian Border Police, Cypriot citizen Petros P. and Bulgarian Petar S. were the ones driving the Emek 1 boat that was carrying the 69 migrants. They left from a Turkish port on August 11.
Irina Marica, [email protected]
(Photo source: Politiadefrontiera.ro)
Normal