Bucharest National Theater leases restaurant spaces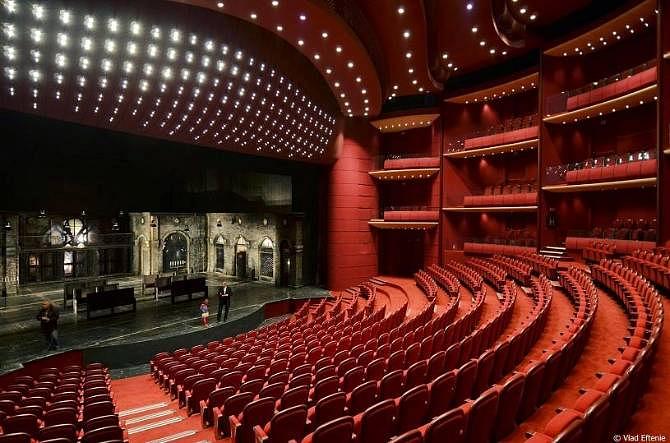 The I.L.Caragiale National Theater in Bucharest is organizing a public bid to rent several restaurant spaces on its premises.
The spaces are meant to host "public food activities, and lunch preparation and serving services," according to an announcement on the institution's website.
The spaces can be rented for five years or more. Romanian and foreign individuals or companies undertaking activities in this sector can take part in the bid.
The monthly rent bid starts at a minimum of EUR 20 per sqm. The spaces available for renting can be visited from Monday to Friday, between 10:00 and 14:00, with prior appointment.
The needed documents for the bid are available on the institution's website. Offers can be submitted by August 7 at 10:00. The results of the bid will be communication by August 31.
The National Theater in Bucharest underwent massive EUR 65 million renovation works and reopened with several new performance halls in 2015.
Normal