Bucharest Bamboo club owners say fire may have been intentionally set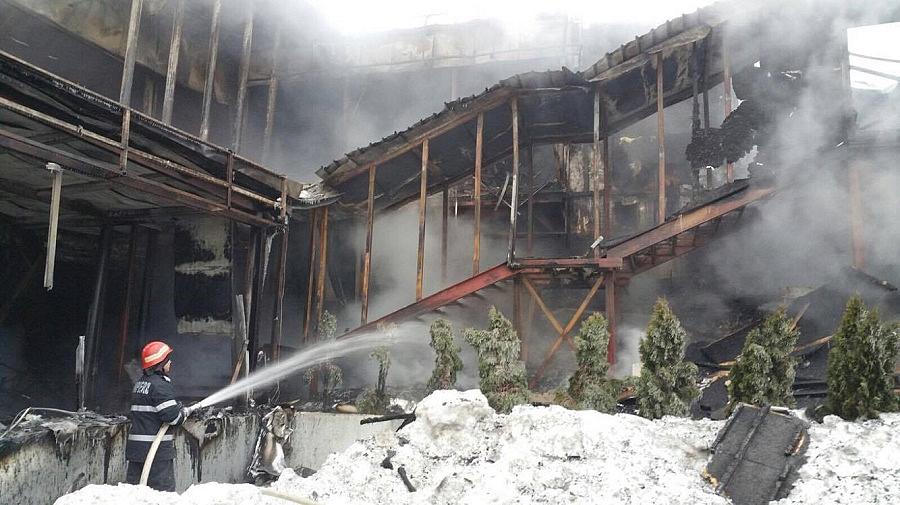 Romanian fashion designer Catalin Botezatu, one of the founders of the famous Bamboo night club in Bucharest, which was destroyed by a fire on Friday night, said yesterday that the fire may have been intentionally set.
He said that this is a hypothesis that neither the firefighters, nor the investigators have ruled out, reports local Agerpres.
Botezatu explained that the fire couldn't have started by accident in an unused room, where there was no power outlet, no light source, and nothing was lit, besides the Exit sign, which remained on until the ceiling fell. He also mentioned that Bamboo had a running permit and was equipped with everything necessary.
The club's majority shareholder, Italian investor Joshua Castellano, also said yesterday that all of the club's electrical wiring as well as the structure and the materials inside were new and in accordance with the requirements of the Emergency Situations Inspectorate – ISU.
The fire broke on Friday night and the club burned completely. Some 44 people were transported to hospitals in Bucharest for examination. Only a few of them were hospitalized.
Romanian President Klaus Iohannis reacted to the Bamboo Club fire saying that rules may have been broken again, after the Bucharest District 2 City Hall said the club didn't have an operating license. Some Romanian TV stations have suggested that the fire in Bamboo may have been started by opposition forces who wanted to bring people into the streets to protest against the Government.
Normal