British RAF Typhoons stationed in Romania intercept Russian bomber over Black Sea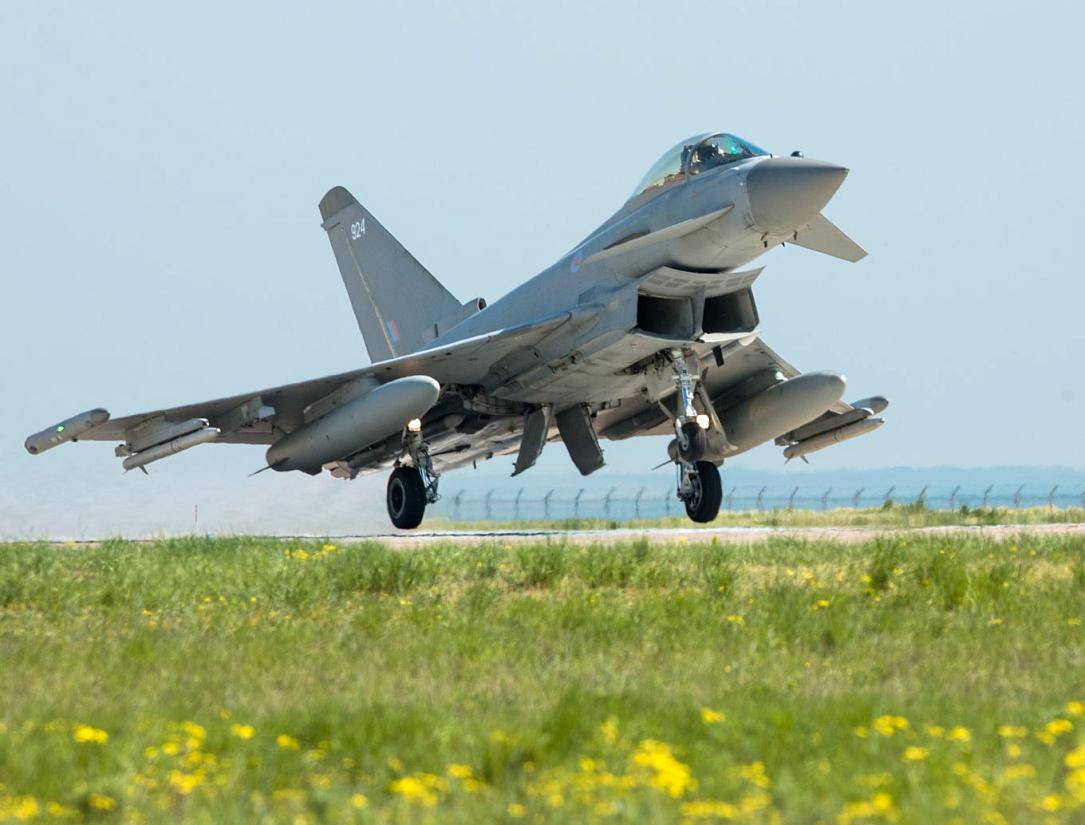 British Royal Air Force Typhoons based in Romania were asked to intercept a Russian bomber that was operating near Romanian and NATO airspace over the Black Sea.
Operating from the Romanian Mihail Kogalniceanu Air Base near Constanta on the Black Sea coast, the RAF Typhoon's responded to the suspected bomber aircraft heading west towards NATO airspace, according to a RAF press release.
The two Typhoon pilots from 135 Expeditionary Air Wing (EAW) acted in accordance with the NATO Enhanced Air Policing (eAP) mission the RAF is conducting in Romania.
"When we received the message to scramble, we sprinted to the jets with our engineers, fired up the aircraft and took off all within a matter of minutes. We were then vectored toward the unknown Russian aircraft who were close to infringing NATO airspace. The Russian aircraft did not enter NATO airspace so we were ordered to patrol the skies for a short period of time as a deterrent, until finally returning to MK Air Base," said one of the pilots.
The RAF mission in Romania is part of NATO's Assurance Measures introduced in 2014 after Russia's annexation of Crimea. At the time, the Alliance started implementing these Assurance Measures with the goal of demonstrating the the collective resolve of Allies and the defensive nature of NATO.
British aircraft from Romanian military base, sent to intercept Russian bombers
(Photo source: RAF)
Normal