American travel vloggers trashed on the Internet for complaining about Romania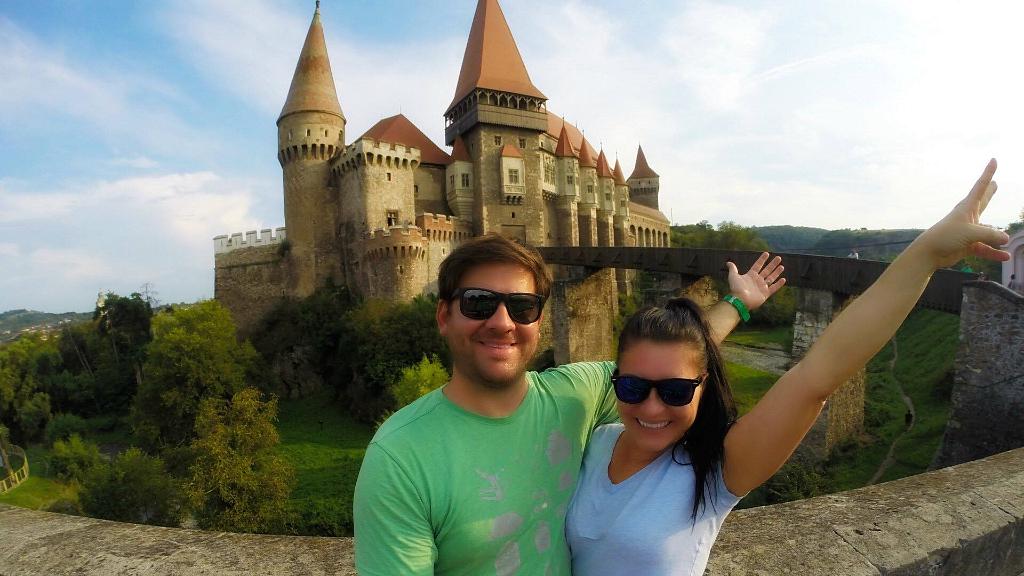 A couple of American travel vloggers who posted some less flattering reviews about Romania after visiting the country this summer have raised a wave of angry comments from Romanian internet users.
The two video bloggers, Audrey and Harry, who are originally from Chicago, started a round the world trip in September 2014. They decided to travel on a budget and also document their trip on a blog and YouTube channel, naming themselves The Budget Savvy Travelers. In August, they visited Romania and posted several videos on YouTube.
One of the videos they've made while travelling by train from Deva to Cluj-Napoca, in the heart of Transylvania, went viral on Youtube after it was presented by the Romanian media. The video has gathered over 150,000 views in just three days, more than 3,700 dislikes (as opposed to only 170 likes), and some 2,100 comments, most of them negative.
Hundreds of Romanians have criticized the two travelers who complained in their video about the railway transport in Romania, about sitting in the train next to people who smelled bad, and about the poor accommodation they found in Cluj-Napoca. Many of those who commented to their video swore at them or threatened them for having called the Romanians "smelly".
Even Marian Godina, the most popular policeman in Romania, criticized the two vloggers on his Facebook page, which has more than 330,000 fans.
"I like this country. It's a country where planes don't have the bad habit of landing through buildings, where psychopaths don't wander through high schools shooting randomly, where no little bombs explode, and where kamikaze is just the name of a magazine. Next to these, the fact that I sit in the train next to 'nea Ghita' who comes from working the land and doesn't smell like Invictus seems a minor problem," Godina wrote. His post got over 12,000 likes and more than 1,200 comments.
The couple took the comments lightly and were rather amused that they became celebrities overnight, at least in Romania. "We've managed to piss off almost an entire country, making the national news headlines of Romania," they wrote on their Facebook page.
Leaving aside the criticism, their videos don't show only negatives, but also present some of the beautiful things they've encountered during their trip here. For example, they have some nice words about Sibiu, Bucharest, Brasov, and about the Corvin Castle near Hunedoara. However, they didn't like the Bran Castle as much, because they found it too crowded.
"Corvin Castle was a highlight on our tour of Romania. It's one of the largest castles in Europe & is considered one of the top fairy tale destinations in the world. In fact, we both agreed that this was one of the most impressive castles we've ever seen!"
They acknowledge the low prices for food and drinks in Romania, even if at times they complain about them (probably because they visited Bulgaria first). "We've spent so much time in Eastern Europe that we forgot what the prices are in the US," they say in one episode.
However, the negative feeling about their reviews comes mostly from their repeated complaints about transport in Romania. Being budget travelers, they mainly used public transport such as trains and buses, which has given them a lot of headaches due to the lack of information about trains and bus lines and the long time it took to get from one place to another.
For example, the 100-kilometer train ride from Deva to Cluj-Napoca, presented in the video that raised so many critics, took them 5 and a half hours. However, they took it rather well, until the accommodation they had booked on AirBNB didn't turn out to be what they expected.
Here are some of their videos from Romania.
What do you think about The Budget Savvy Travelers reviews? If you want to share your experience as tourists visiting Romania, the things you liked and those you didn't, please leave us a comment!
Normal