Bucharest public transport users can pay for trips using new app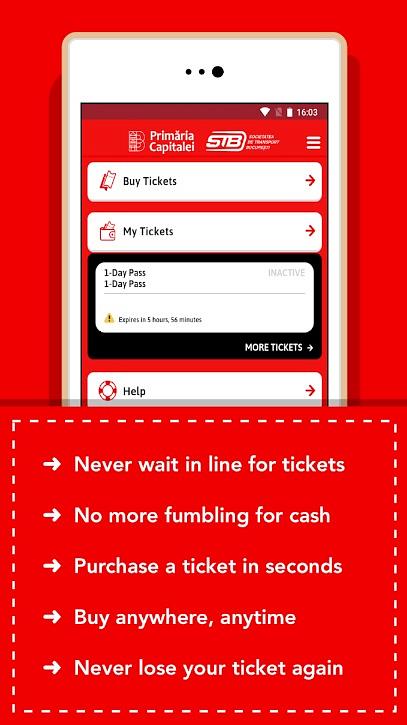 The app BPay allows users of Bucharest's overground public transport to pay for their trips or monthly passes.
The app was developed by British company Masabi in a partnership with Mastercard and UniCredit, daily Adevarul reported.
The app is available for both Android and iOS devices and allows users to pay for their trips by card.
Users can buy trips on the urban, regional, express or tourist lines, or pay for their weekly or monthly travel passes.
The app is available in both Romanian and English.
So far, the trips made using the city's public transport could be paid by recharging the travel cards issued by the public transport company (STB) with various sums or the value of weekly or monthly travel passes.
The travel cards can be recharged at ticket kiosks that are usually located in stations, online on the website of STB, or at the ATMs of BCR. The payment of tickets via SMS is also available.
Normal
For a decade, Romania Insider has been your platform of choice for reliable information on all things Romania. We have always been proud of our ability to bring you bias-free reporting but this hasn't always been easy. We have been thinking about making some changes and can't imagine doing this without your feedback.
For this, we would appreciate it very much if we could borrow 2 minutes of your day to fill out this survey.
Thank you for reading Romania Insider!