Romania's ruling coalition wants to suspend MPs who disturb Parliament's sessions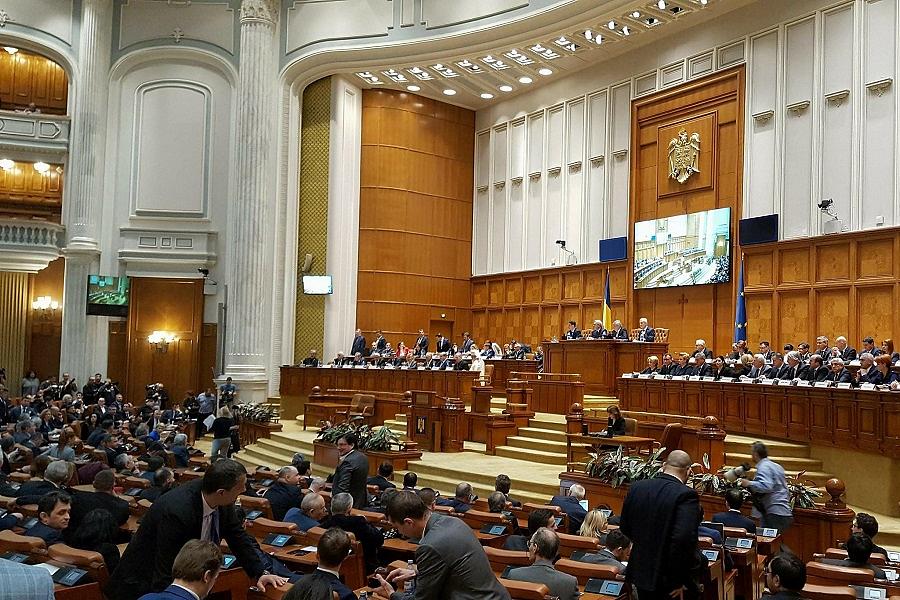 The ruling coalition's deputies with the support of the Hungarian minority's MPs, adopted on Wednesday, September 5, several changes to the Chamber of Deputies' regulation aimed at punishing the deputies who disturb the chamber's sessions.
The MPs who disrupt meetings will be removed from the plenary hall and risk being suspended for 30 days, local Hotnews.ro reported. The new regulation also bans denigrating, racist or xenophobic behavior and language, and the use of banners and placards.
The changes were criticized by MPs of the opposition party Save Romania Union (USR), known for the non-conformist methods they use to protest against decisions of the ruling coalition.
Meanwhile, Eugen Nicolicea, a deputy of the ruling Social Democratic Party (PSD), said the new rules were "Copy-Pasted" from the European Parliament's regulation.
Romanian Parliament plans stricter access rules after recent indoors protest
Normal