Romania's request for Visa Waiver "legitimate," US senator says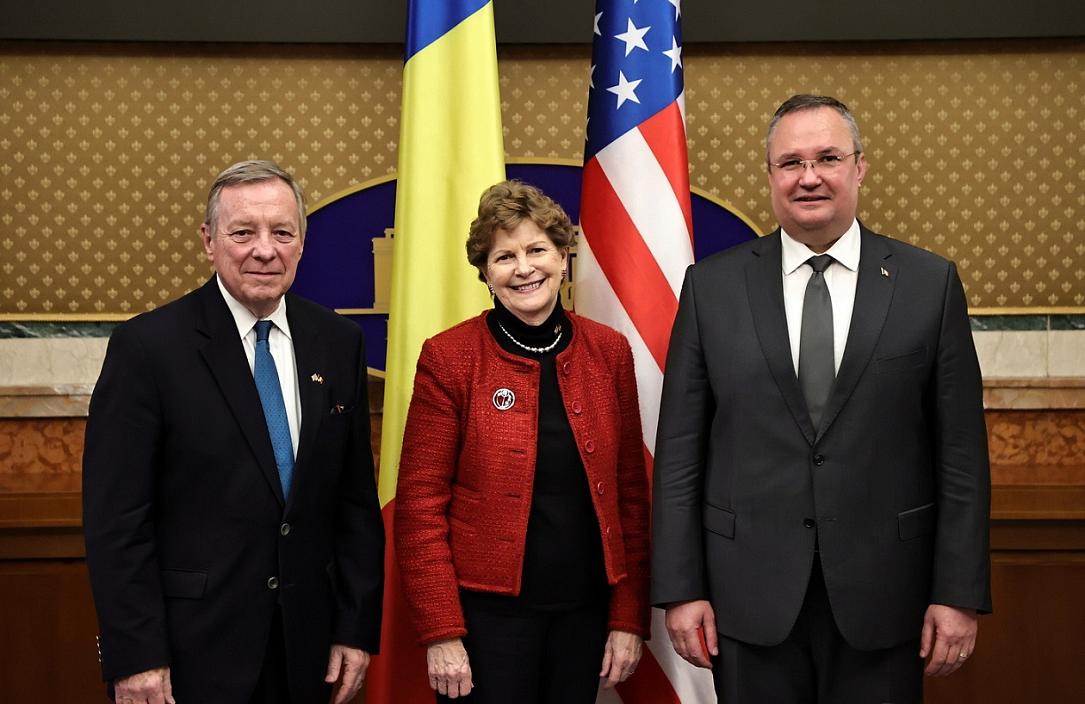 Romania's request to be included in the Visa Waiver program is "legitimate," but there are "no guarantees" that this step can be taken "tomorrow," said US Democratic senator Richard Durbin during a recent visit to Bucharest, adding that he understands that visa elimination for the US "means a lot to Romanians" and that he wants them "to be treated fairly."
"There is a good starting point, namely that so many Romanians now receive visas to come to the US," Durbin said at a meeting with Romanian journalists. Nevertheless, he added that the issue is related to the refusal rate of about 10% among those who apply for a visa. For Romania to enter the Visa Waiver program, the refusal rate must drop below 3%.
"If (Romania) were in the Visa Waiver, (Romanians) would no longer have to go through the visa process. They are used to being part of the EU and being treated equally at the borders of other countries and they wonder why it's not the same with the US," he said, cited by G4Media.
Democratic members of the US Senate Dick Durbin and Jeanne Shaheen concluded a tour in Europe with a visit to Romania. Their tour also had them participate in the Security Conference in Munich, Germany. They also visited Georgia. Upon arriving for the first time in Romania, the two visited the American military base in Mihail Kogălniceanu and met with prime minister Nicolae Ciucă.
"We discussed with the ambassador [the US ambassador to Romania, Kathleen Kavalec] and we will look into it and see if we can help [regarding the Visa Waiver]. I want to try to help. I told the prime minister that there are no guarantees that it can be done tomorrow, but I believe it is a legitimate request. We know that it means a lot to Romanians. We want them to be treated fairly," Durbin said.
Jeanne Shaheen said during the same meeting that she and Durbin had agreed with the US ambassador to work with Romania on the issue of visa elimination. However, she acknowledged that a change in legislation in the US Congress would be "very difficult" and that work must be done within existing legal parameters.
At the same time, the two senators thanked Romania for hosting American troops and for supporting Ukraine when it comes to cereal exports and the willingness of Romanians to receive Ukrainian refugees. "I salute the Romanian people for this commitment. I hope the war will end soon, but until then, the people of Ukraine need this kind of friendship," Dick Durbin said.
(Photo source: Gov.ro)
Normal