Romania's star cop Marian Godina makes it on Politico 28 list of influential Europeans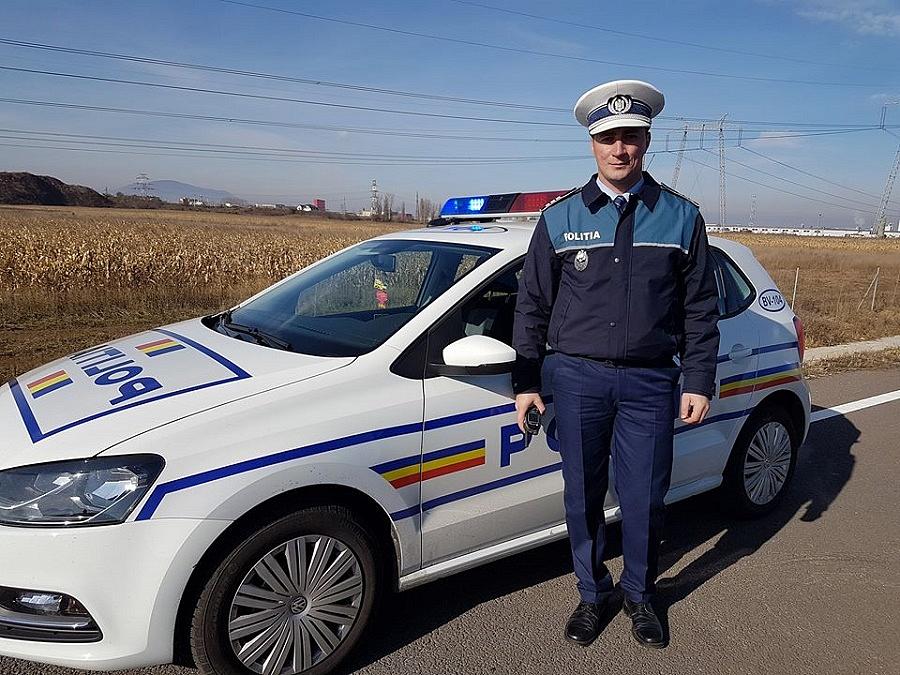 Romanian policeman Marian Godina has built up a reputation as the simple man who stood against the system and managed to produce change. This is how the 30-year old traffic cop has made it on this year's list of the most influential 28 Europeans compiled by the international political analysis newspaper Politico.
Marian Godina's name appears in the POLITICO 28 list alongside those of billionaire George Soros, Turkish President Recep Tayyip Erdogan, London mayor Sadiq Khan, former Polish Prime Minister Jarosław Kaczyński, European Commissioner for Foreign Affairs Federica Mogherini, Irish businessman Michael O'Leary, the CEO of low cost airline Ryanair, and Spotify CEO Daniel Ek.
Marian Godina, who works as a traffic policeman in Brasov, has become popular on Facebook for his day-to-day observations about life on the beat. Some of his posts made a real impact in social media and managed to change the perception that all the Police is corrupt.
At the beginning of this year, Godina posted about how he stood up to one of his superiors who asked him not to penalize the director of the Brasov Red Cross office for almost hitting a pedestrian on the crosswalk. His post produced such an impact that the Brasov Red Cross director had to resign and the Brasov Police chief retired.
"Godina is widely seen as a bright spot in an otherwise bleak landscape and his dispatches resonate in a country fed up with corruption. Meanwhile, his exploits, he says, have encouraged other officers around the country to challenge official luminaries when they step over the line," Politico wrote in Godina's presentation.
"In addition to holding his bosses accountable and enforcing the rule of law on the streets, he once mobilized the city to help catch a hit-and-run suspect. A collection of his posts, published in February, became a national bestseller. He has also written a children's book explaining traffic rules."
Marian Godina, who now has over 377,000 Facebook fans, wrote that he was honored to find out that Politico selected him from Romania to appear on this list.
"The POLITICO 28 is our guide to the people likely to shape 2017 and beyond – whether for the good or the bad, well that is for readers to decide for themselves," said Matthew Kaminski, POLITICO's European executive editor.
Last year, Romania was represented by Laura Codruta Kovesi, the chief prosecutor of the National Anticorruption Directorate (DNA).
Normal