Romanian Railway Authority cancels procurement of 12 hydrogen-powered trains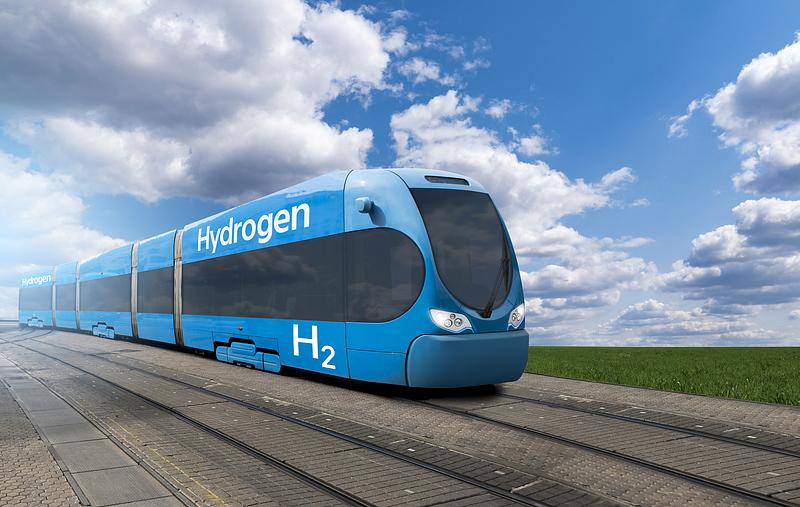 Romania's Railway Reform Authority, or ARF, has canceled the procurement procedure for 12 hydrogen-powered trains due to the submission of a single non-compliant bid.
The ARF evaluation committee, along with experts from the European Investment Bank, identified several significant non-compliances that could not be clarified by the bidder, the Consortium Alstom Transport, and Linde Gaz Romania. These non-compliances included a significantly lower availability of the trains, both in terms of the number of days of annual usage and the number of kilometers that could be covered each year.
The delivery schedule for the first train and the series delivery schedule was much longer than requested, given the time constraints of the National Recovery and Resilience Plan (PNRR). The bid also included non-compliant characteristics of the driver's cabins compared to the required ergonomic workspace for the train operator. 
The procurement procedure was related to the acquisition of 12 hydrogen fuel cell electric trains, maintenance services for the trains, and hydrogen supply services for a period correlated with the lifespan of the vehicles.
The project to acquire the 12 railcars was selected by the Ministry of Transport and Infrastructure as a PNRR project in the first half of 2021, considering the environmentally friendly features of the vehicles, to counterbalance the polluting highway projects in the PNRR. It was handed over for implementation to ARF at the end of 2021, with the feasibility study being completed in April 2022. 
Hydrogen train technology is still relatively young, with a limited number of authorized trains on the market. Although the exact trains needed for the PNRR 2021 governmental document analysis are included in the manufacturer's commercial offers, they have not yet been authorized as a type for market introduction (a process that can take over three years before production begins), according to a post on Facebook by the ARF.
Given that over 50% of Romania's railway network is not electrified, and the pace of electrification is relatively slow, ARF believes that the implementation of this pilot project for hydrogen fuel cell trains is a technically correct solution for decarbonizing rail transportation. 
Initially, these trains are planned to be used on non-electrified routes in the northern part of Bucharest (Gara de Nord - Henri Coandă Airport, Gara de Nord - Pitești - Craiova, Gara de Nord - Târgoviște, and Pitești - Curtea de Argeș). Once these lines are electrified, the trains will be transferred to other non-electrified routes.
Based on the results of this pilot project, decisions will be made to expand the fleet to other regions of the country and to procure battery-powered trains.
(Photo source: Scharfsinn86 | Dreamstime.com)
Normal