Romanian president: Too long wait for the 1989 Revolution truth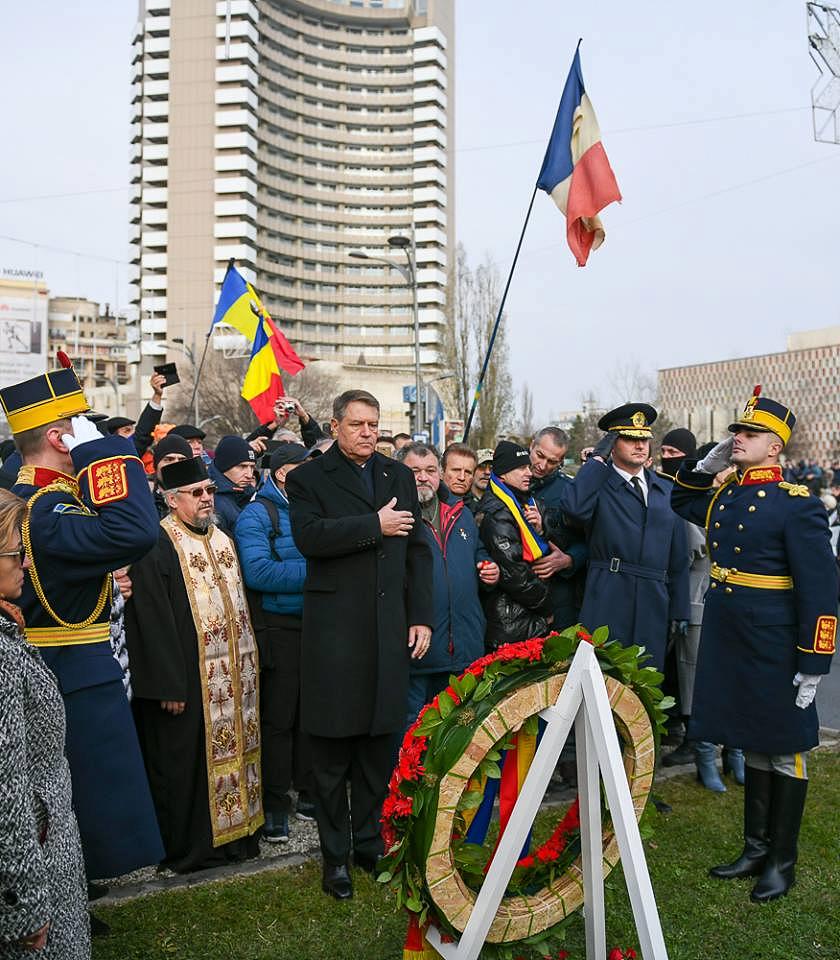 The Romanian people have waited too long for the truth about the 1989 revolution, president Klaus Iohannis said in a post on his Facebook page.
"The investigations in the Revolution Case need to be finalized, and the crimes and abuses of December 1989 punished, so that justice is finally done to the victims," the president said.
An investigation on the 1989 Revolution is ongoing in Romania. It recently revealed that there was no power void in Romania in December 1989. It also showed a military and political structure took control immediately after dictator Nicolae Ceausescu and his wife fled from Bucharest on December 22.
"In 1989, the Romanians took to the streets to ask 'Down with Communism'. We hear the same cry today. It is the decisive signal given to those politicians who, these days, prove they do not want to break away from the faults of the past," Iohannis said. "Defending the ideals of the Romanian Revolution means defending the rule of law, defending freedom and democracy, and respect for the citizens," he added.
The president attended on December 21 the public ceremonies held in Bucharest's University Square to commemorate the victims of the 1989 Revolution. He said his thoughts went "to the Romanians who fought the dictatorship on the streets, who fought for freedom and democracy. They are the heroes who, through their sacrifice and courage, made possible the liberating miracle that will forever remain in history books."
Last year, Romania's General Prosecutor reopened the criminal investigation in the 1989 Revolution case.
More than 1,100 people were killed and over 3,300 were injured during the December 1989 events in Bucharest, Timisoara, and other Romanian cities. Most people lost their lives or were injured in the armed confrontations that followed after dictator Nicolae Ceausescu fled Bucharest.
1989 Revolution in Romania: Three attempts to kill communist dictator Ceausescu
(Photo: Klaus Iohannis Facebook page)
Normal