Romanian Post opens first office for the visually impaired in Bucharest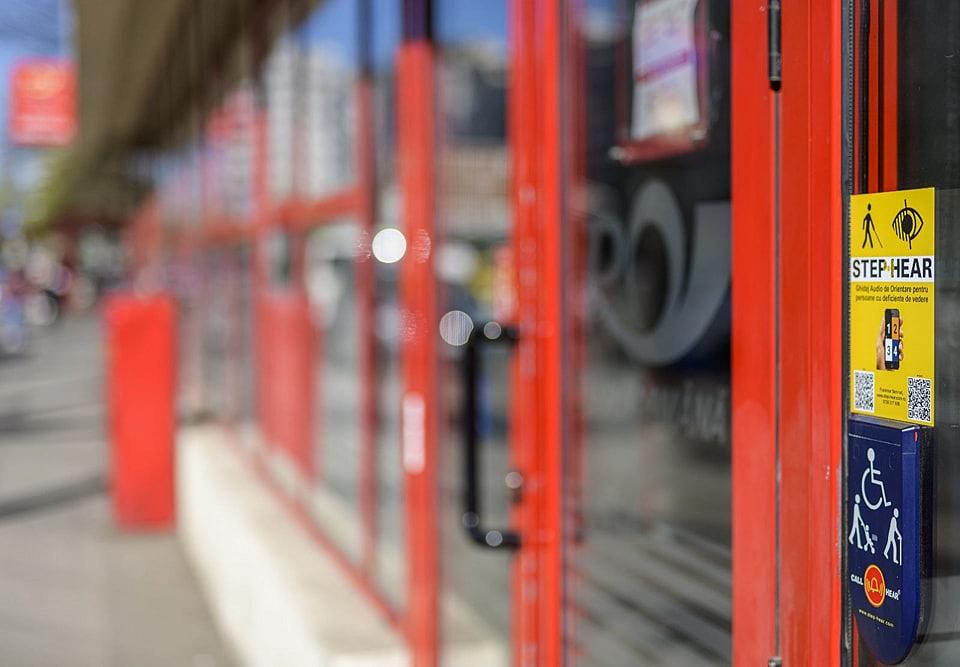 The Romanian Post recently opened its first post office adapted to the needs of people with visual impairments in Bucharest.
The Romanian Post office number 39 in Bucharest is adapted "in such a way that when a person with visual impairments crosses its threshold, they can easily obtain the necessary information for navigating inside the office and accessing postal services without needing a companion," the company says in the official press release.
The new post office was adapted with the help of a private company that installed a high-tech system, Step-Hear, to ensure that people with visual impairments can orient themselves. The Step-Hear system consists of a free application that can be downloaded on a mobile phone, which, when connected to the sensors installed in the post office, will communicate a pre-recorded audio message containing all the necessary information for customers' navigation and accessibility.
Thanks to the new system, visually impaired visitors of the office will know what services are available in the post office, where the counters are located, how to independently reach a counter, or how to exit the post office.
The same Bucharest 39 Post Office is, thanks to the Alphabet Scripor association, equipped with several devices free of charge for visually impaired individuals or those with visual impairments: tactile-visual greetings printed in the Romanian alphabet, Braille alphabet, and the tactile alphabet of colors, Scripor; general-purpose labels, standardized, with a tactile-visual representation of colors tactile Black & White game; Braille keyboard kits; kits for making elevators accessible; posters with the Braille alphabet and alphabet of colors; cecograms. All of these items will soon be available for sale in post offices.
There are around 100,000 visually impaired individuals living in Romania.
"We are pleased that we can bring benefits to those with visual impairments and that we can contribute, to a small extent, to making their lives easier. Once again, Poșta Română demonstrates its social role and shows its support for vulnerable individuals, contributing through this partnership to social inclusion and the removal of mobility barriers for the blind," said Valentin Ștefan, General Director of the Romanian Post.
Bucharest 39 Post Office is located at Șoseaua Iancului no. 5-7, in District 2, in an area visited by people with visual impairments, and is in close proximity to the Association of the Blind in Romania. Other post offices may be adapted to the Step-Hear system in the future.
(Photo source: Compania Nationala Posta Romana on FB)
Normal