Romanian PM Ciucă talks gas, fertilizers with Egyptian officials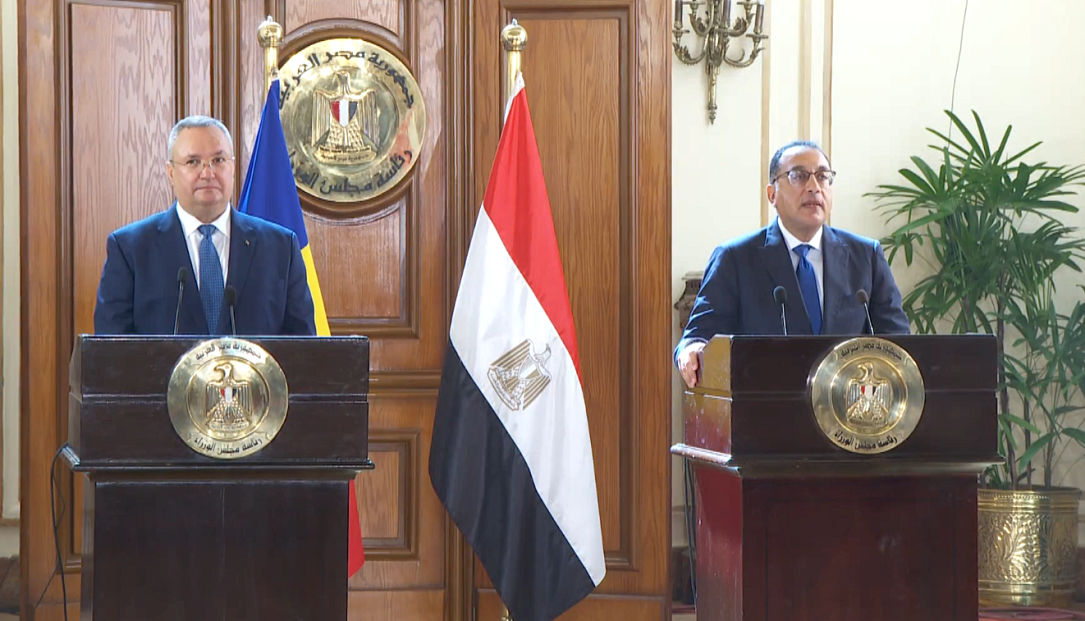 Romanian prime minister Nicolae Ciucă was received on Saturday in Cairo by his Egyptian counterpart, Mostafa Madbouly, with whom he discussed the economic relations between the two countries. Romania requests fertilizers and gas from Egypt, while Egypt seeks to import more cereals.
Romania also aims to meet its natural gas consumption needs using Egyptian liquefied natural gas (LNG) terminals until it can extract the deep-sea gas from the Black Sea, according to statements made by the Romanian PM after his meeting in Cairo with another Egyptian official, minister of petroleum and mineral resources, Tarek El Molla.
"Diversifying natural gas resources will help enhance energy security for both Romania and Central and Eastern Europe," said Ciucă, cited by Digi24. "I discussed concrete ways to enhance our traditional relationships through joint energy projects with the Egyptian minister of petroleum and mineral resources, Tarek El Molla in Cairo," he added.
The PM also said that he was confident that solutions will be found to increase the necessary gas supply for Romania and to provide support for the Republic of Moldova.
"Our operating expertise and transportation networks are important assets in making our country a partner in joint projects with Egyptian investors in the petroleum and gas industries," said Ciucă.
"Consultations continue at the expert level and between the National Gas Company Transgaz and the Egyptian company ENI, which provides 60% of the gas needed for consumption in the country. The memorandum of understanding signed between Transgaz and Egas offers a clear perspective for the realization of our projects," he added.
The Romanian official also noted that bilateral trade between Romania and Egypt has exceeded USD 1 billion.
Egypt is Romania's foremost economic partner in the Middle East and Africa, Ciucă said during a business forum between the two countries held on Sunday. He underlined that Romania can be a partner to Egypt, as the Romanian government has instruments and funds in areas such as digitalizing public services, improving digital competencies and applying them in the private sector, and ensuring connectivity through high-speed networks.
"But the framework we propose can be expanded," the PM said. "We can find important subjects of cooperation and economic development in other primary areas, such as trade and industry, defense, agriculture and minerals, construction and infrastructure, transportation, water management, biodiversity conservation, IT & C, and innovative technologies," he added.
(Photo source: Nicolae Ciuca on Facebook)
Normal