Romanian photographer Vadim Ghirda part of AP team receiving Pulitzer prize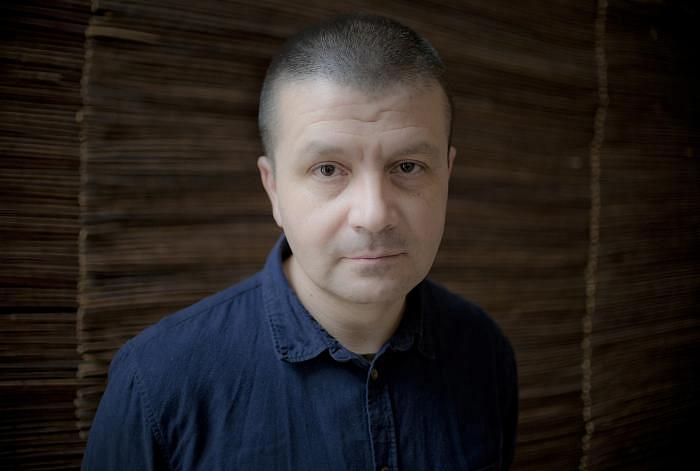 Romanian photographer Vadim Ghirda, along with his colleagues Bernat Armangue, Emilio Morenatti, Felipe Dana, Nariman El-Mofty, and Rodrigo Abd, is part of the Associated Press team that won the Pulitzer Prize this year in the "breaking news photography" category.
The Associated Press received the Pulitzer Prize for breaking news photography in recognition of 15 images that portrayed the devastating human toll of the war in Ukraine in real-time. AP also won the Pulitzer Prize for public service journalism about the siege of Mariupol, Ukraine.
The winning package of breaking news photographs included an image of rescue teams carrying a pregnant woman - who later died - through the destroyed grounds of a maternity ward in the Ukrainian city of Mariupol in the aftermath of a Russian attack. Another photograph shows a dog standing beside the body of an elderly woman who had been killed, remnants of Russia's brutal occupation of the Ukrainian town of Bucha.
The Pulitzer Prizes honored the best in journalism in 15 categories, as well as in eight artistic categories focusing on books, music, and drama. The public service winner received a gold medal. All other winners receive USD 15,000.
Vadim Ghirda also won the second prize in the "Contemporary Issues/Singles" category in 2017 with an image of immigrants crossing a river to reach Macedonia from Greece. The image depicted a woman being supported by two men as they crossed the river on March 14, 2016. 
Vadim Ghirda joined the AP in 1990 at the age of 18 and started by covering the complex social and political turmoil generated by the transition from totalitarian rule to democracy. In the late nineties, he covered the break up of Yugoslavia, the 1999 NATO bombing of Serbia, the conflict in Bosnia, the anti-Milosevic protests in Belgrade, the Kosovo Crisis and the war in Macedonia.
Ghirda covered conflicts in the Middle East between 2001 and 2005 in Israel and Iraq. Recently he covered Russia's takeover of Crimea and the conflict in eastern Ukraine, the US-led bombing campaign against the Islamic State group in the Syrian town of Kobani.
(Photo source: Wordpressphoto.org)
Normal