Romanian film review – A life's journey: Licu, a Romanian Story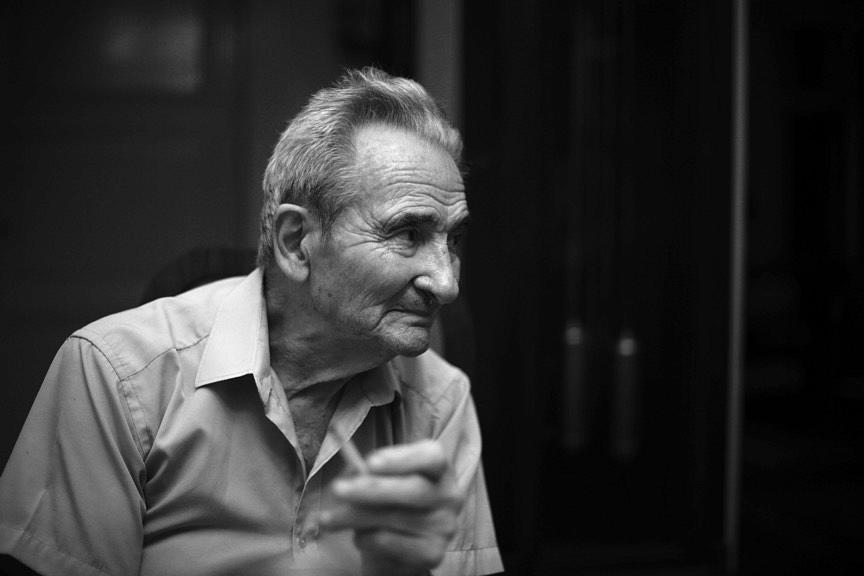 As autumn approaches, the selection of films shown in cinemas is more varied, kicking off the season of the most-awaited releases of the year. The latest Romanian production you can catch is a feature documentary. Licu, o poveste românească/Licu, a Romanian Story premiered recently and is currently shown in theatres throughout the country.
Ana Dumitrescu's film, having won Best Documentary in the international competition at the prestigious documentary film festival in Leipzig last year and thus eligible for an Oscar nomination, focuses on the eponymous hero, a 92-year old man from Sibiu who looks back on his life, a narrative that is particularly interesting since it spans 90 years of Romanian history. Hence the film's title: a personal story interwoven with collective history.
Licu (or, by his full name, Liviu Canțer) is a charming, engaging dialogue partner, a man who has outlived his family and friends and seems happy for the opportunity to talk about his life. We see him looks at family pictures, do small chores around the house, smoke, offer the film team his self-made cheese pastries. His actions are domestic and banal, but his stories anything but. Licu has lived through both World Wars, through the decades of Communist regime, the madness of the 1990s after its collapse, to the current day. This fact alone makes his stories emblematic of certain stages in history. While he addresses some social and political aspects explicitly, the focus is on his familial story.
As much as I enjoyed listening to Licu's musing and watching him go about his daily routine, however, I found his personal story not particularly memorable in terms of its connections to the collective history. Based on its title, I understood the documentary as a journey through almost a century of history reflected in an individual story, and in that sense I would have liked the film to dwell on some aspects more (like in the episode describing the sense of freedom Licu and his generation had at the seaside), and generally to show more reflection or raise more questions. However, as a touching remembrance of a life, with all its facets, and a meditation on memory and nostalgia, this is an engaging, thought-provoking film, lovingly made, and well worth your time. It is also a beautiful film to look at, shot stylishly in black and white (I assume also to underline the historical aspect of the film), with carefully selected close-ups of the objects surrounding Licu in his home.
You can check out the running times and venues at cinemagia.ro.
photo source: official movie website 
Column by Ioana Moldovan, ioana.moldovan@romania-insider.com
Normal