Romanian film review – In cinemas now: One Step Behind the Seraphim & Breaking News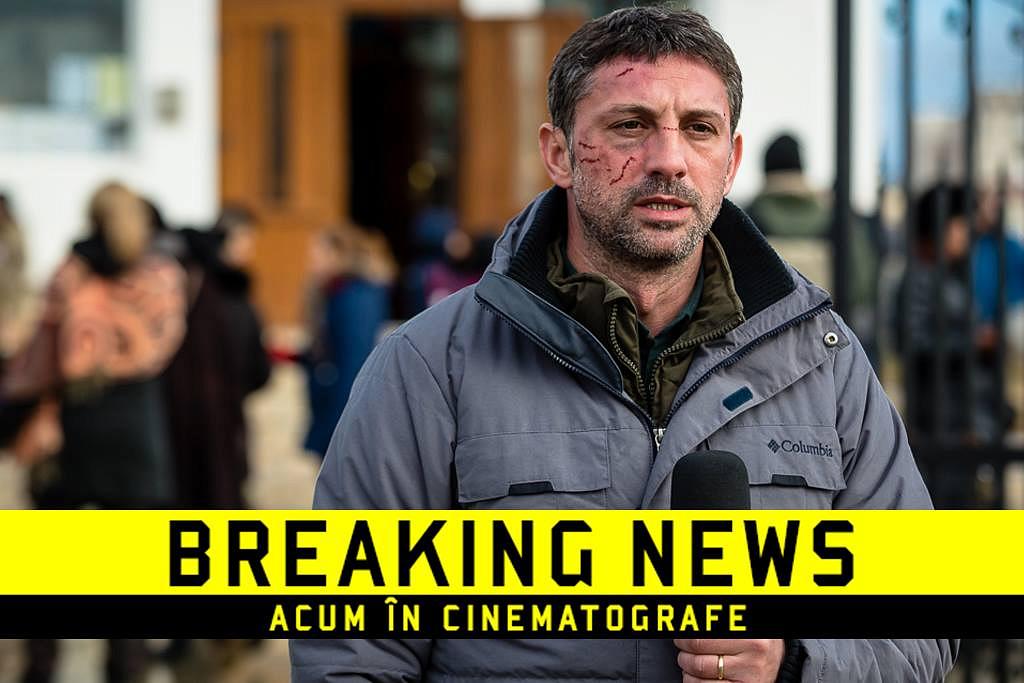 Autumn is here, which means Romanian premieres are heaping up at such speed that it's hard to keep up. The most exciting releases are Daniel Sandu's Un pas in urma serafimilor/One Step Behind the Seraphim, Iulia Rugină's Breaking News, and Alexandru Solomon's Ouăle lui Tarzan/Tarzan's Testicles. For the first two scroll below, and for the latter please tune in next week.
One Step Behind the Seraphim is Daniel Sandu's feature debut, a coming-of-age story which takes place in an Orthodox seminary. Judging by the fashion and the amount of hair gel, I assume it is the 1990s. Bright-eyed Gabriel enters the seminar and the next years inside will shape him as a person, as he cheats, lies, and generally learns to survive in an environment which is corrupt. But he also learns about friendship, trust, courage, as well as human frailty, and what it might take for a system to change.
It all sounds terribly serious, and the topics tackled are, but One Step Behind the Seraphim is mostly a fun, brash ride, bursting with energy, despite its slightly-too-long running time. It's not always original, and it often slips into cheesy territory, but it doesn't matter, because it is the most fun I've had at a Romanian film in a long time, and judging by the roaring laughter in the cinema, I wasn't the only one (it also delivers an impressive amount of very quotable one-liners). The acting helps a lot, with a team of solid newcomers, but it is wonderful Vlad Ivanov as the charismatic, devious father Ivan who steals the show, as always.
Also a drama, but this time with no comic relief moments, is Iulia Rugină's Breaking News. After TV reporter Alex Mazilu and his cameraman Andrei Paraschiv enter a power plant with a defect boiler ignoring the safety protocol and the ensuing blast kills the latter, the TV station decides to run a memorial piece on his life. Ironically, the one who is assigned to it is Alex, who decided to go into the plant in the first place, and who has since denied liability for the accident. Reluctantly, he leaves to interview his colleague's relatives, who are very reserved, most of all Andrei's estranged teenage daughter Simona, with whom he forms a certain bond while trying to rehabilitate her father and make her talk so he can finish his assignment.
Breaking News is an honest, engaging film, well-written, shot, and acted. Newcomer Voica Oltean as Simona, in particular, is a great find, and I am very much looking forward to see what she's going to do next.
You can catch both features in cinemas in Bucharest and throughout the country. Check out the venues and times at Cinemagia.ro, and watch the trailers below.
by Ioana Moldova, columnist
(Photo source: Breaking News - The Movie on Facebook)
Normal