Why is Romania a top destination for remote work?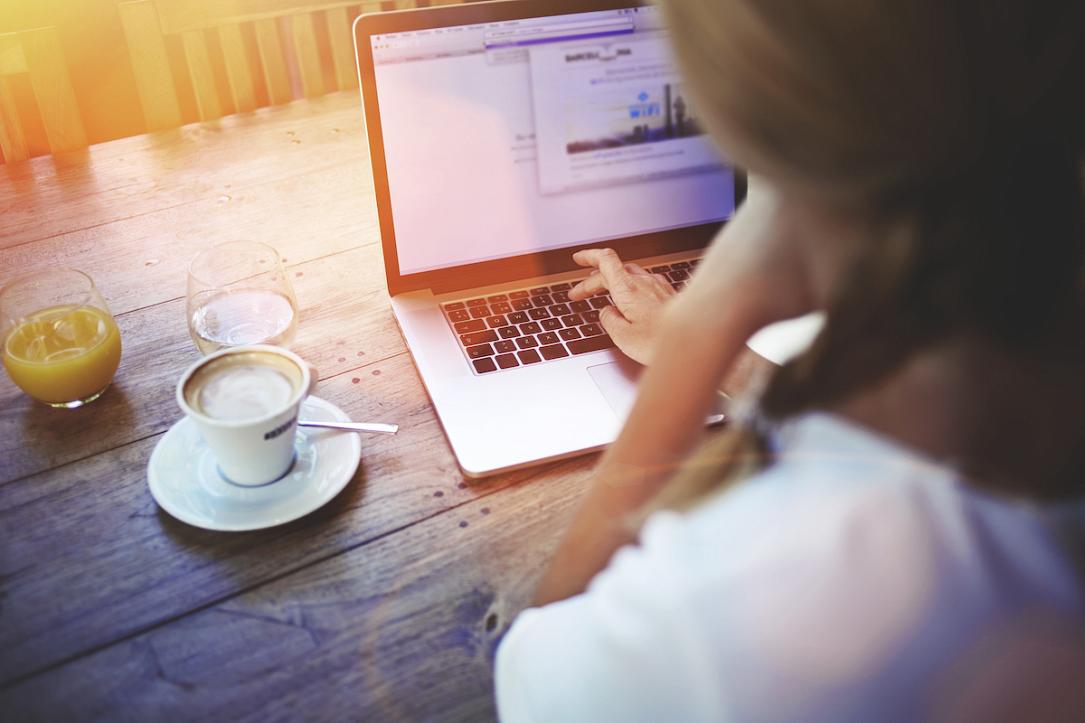 The COVID-19 pandemic has changed the way we work, with remote working becoming a more popular option among employees worldwide. Plus, combining work with travel is now a booming trend, many looking for places to work away from home. And Romania, with its fast internet and low prices, can be an excellent choice. This article focuses on the reasons that make Romania a top destination for remote work & travel, as revealed by a ranking compiled by Momondo.
Romania took up the third spot in the ranking of best destinations for remote work and travel put together by travel fare aggregator and travel fare metasearch engine Momondo. Only Portugal and Spain ranked better than Romania, which is quite an achievement considering that 111 countries were included in the report.
Momondo used 22 factors divided into six categories, such as health, safety, prices of tourist services or social life, to reveal the best countries worldwide to set up a temporary office away from home and be a tourist at the same time. So what makes Romania a top destination for remote work & travel?
Momondo's ranking for 2022: A closer look at Romania
Romania landed third place in the Momondo ranking, with an overall score of 92/100, mainly because of its good prices for car rental and hotels, low costs for long-term apartment rentals, fast internet, and English-speaking population. By comparison, Spain took up the second spot with 93/100, and Portugal topped the list with a perfect 100/100.
Split by categories, Romania scored best for local prices - 87 points out of 100. That's because, compared to the other two countries in the top three, renting a long-term apartment is quite cheap in Romania - an average of EUR 214 per month. By comparison, it costs EUR 509 in Spain and EUR 459 in Portugal.
The local public transport is also cheaper - EUR 0.51 per ticket (compared to EUR 1.48 in Spain and EUR 1.63 in Portugal), and so is the food - Momondo calculated an average budget of EUR 136 for Romania (compared to EUR 206 in Spain, for example).
Romania also scored quite high in the travel category - 75/100 (better than Portugal - 68 out of 100 and Spain - 72 out of 100). Momondo found that, although there are fewer weekly flights to/from Romania, the country is the slightly cheaper option when it comes to accommodation or fuel.
For example, booking a double hotel room costs an average of EUR 89 per night in Romania (vs EUR 125 in Spain and EUR 116 in Portugal), while the prices for renting a car are pretty similar - EUR 38 per day in Romania compared to EUR 40 in Spain and EUR 36 in Portugal.
However, fuelling the car costs less in Romania - EUR 1.24 per litre (vs EUR 1.48 in Spain and EUR 1.72 in Portugal). It is, however, even cheaper in countries like Mauritius - EUR 1.05 per litre, Costa Rica - EUR 1.03, or Panama - EUR 0.80.
In the remote work category, Romania scored 67 out of 100 - the same as Spain but better than Portugal (59 points). The internet speed is somewhat better in Romania - 66.06 Mbps for download (similar to Spain but higher than in Portugal) and 46.19 Mbps for upload (compared to 47.41 Mbps in Spain and 32.93 Mbps in Portugal).
Another plus for Romania in this category is the visa for digital nomads, which the authorities plan to introduce in the coming months. The Parliament adopted a law in this sense at the end of 2021, and president Klaus Iohannis also has to sign it to come into force. According to the Momondo list, other countries in the top ten offering a digital nomad visa are Portugal, Spain, Malta, the Czech Republic and Germany.
In the health and safety category, Romania scored lower than the first- and second-ranked countries - 71 points out of 100. What seems to drag it down is the level of air pollution (which is much higher than in Spain and Portugal) and the rather dangerous roads, as the country has a high traffic mortality rate compared to other countries (10 per 100,000 inhabitants vs only 4 per 100,000 inhabitants in Spain, for example).
At the same time, with a score of 67/100, Romania is way behind Portugal (91/100) in the social life category (but closer to Spain, which scored 77 out of 100). A plus is that a large part of the population speaks English, which definitely makes things easier for foreign travellers.
On the other hand, Romania lags behind the top two countries for going out options. According to Momondo, there are only 19 theatres, museums or art galleries per thousand inhabitants in Romania (vs 29 in Spain and 26 in Portugal) and 89 bars and clubs per thousand inhabitants (compared to 807 in Spain and 472 in Portugal). But, probably, there's nothing to worry about if you choose Bucharest, Cluj-Napoca, Timisoara or other large cities for your workation.
According to the same report, the weather is Romania's weakest spot. The country scored only 11 points out of 100 in this category, mainly due to a high level of precipitations (an average of 55 mm per month) and a rather low temperature (a monthly average of 7 degrees Celsius). By comparison, the monthly average in both Spain and Portugal is 17 degrees Celsius.
The top ten countries for remote work:
Portugal (a perfect final score of 100/100)
Spain (93/100)
Romania (92/100)
Mauritius (90/100)
Japan (90/100)
Malta (89/100)
Costa Rica (86/100)
Panama (85/100)
The Czech Republic (84/100)
Germany (83/100)
The worst-ranked countries for remote work:
The U.S. Virgin Islands (1/100)
Maldives (7/100)
Bermuda (12/100)
Lebanon (18/100)
Antigua and Barbuda (22/100)
Zimbabwe (22/100)
Saudi Arabia (23/100)
The Cayman Islands (24/100)
Qatar (26/100)
Israel (26/100)
newsroom@romania-insider.com
(Photo source: Gaudilab/Dreamstime.com)
Normal