Romania receives praise in US Congress for aid given to Ukraine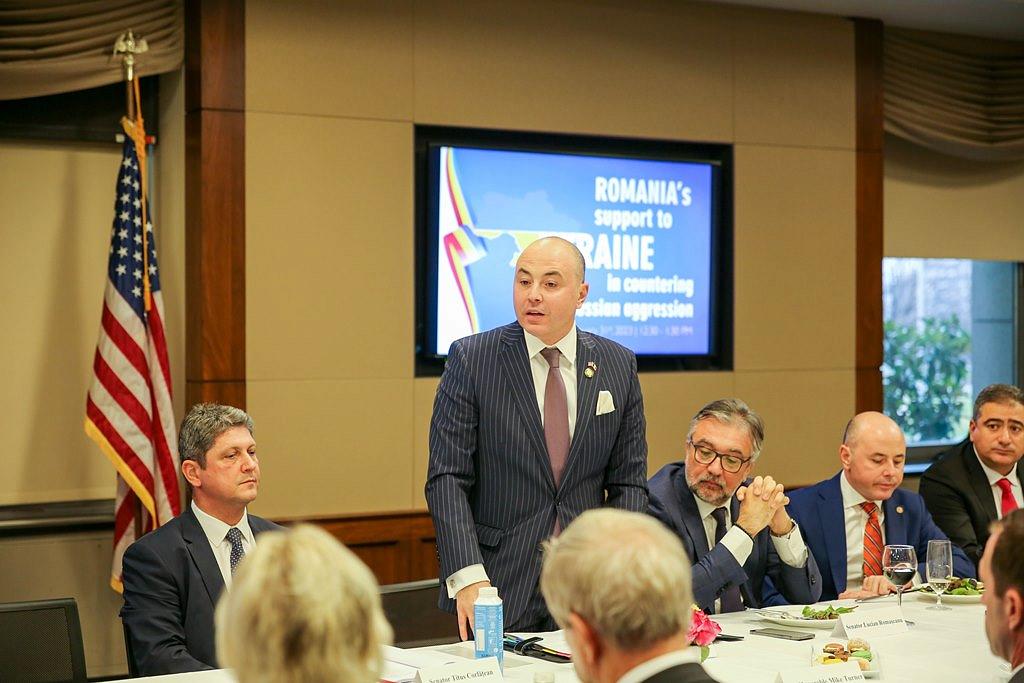 Democratic and Republican members of the House of Representatives have praised Romania's actions with regard to the Ukraine war and recognized its strategic role in the region during a roundtable discussion at the US Congress.
The roundtable included members of Congress and a Romanian parliamentary delegation. The event, titled "Romania's support to Ukraine in counteracting the Russian aggression," was organized by the Romanian Embassy in Washington.
During the talks, representatives of the American Congress emphasized the importance of the Strategic Partnership between Romania and the United States. Its significance, they said, was reconfirmed by the cooperation of the two countries in the context of Russia's invasion of Ukraine. They presented bipartisan support for Ukraine and said that doing so is essential for preserving a rules-based international order.
American officials also acknowledged Romania's prominent role in managing a humanitarian and security crisis with strong repercussions in the region and globally.
Democratic and Republican members of Congress, members of the Information, Armed Forces, Internal Security, Legal, and Helsinki committees were present: Bill Huizenga, Jason Crow, Sylvia Garcia, Eric Swalwell, Victoria Spartz, Linda Sanchez, Joe Wilson, Steve Cohen, Jim Costa, and Robert Aderholt.
Along with ambassador Andrei Muraru, Romania was represented by senator Titus Corlățean, the president of the Senate Foreign Policy Commission, minister of culture Lucian Romașcanu, and MPs Ben-Oni Ardelean, Alexandru Muraru, Pavel Popescu, and Dan Cristian Popescu, all part of the governing coalition that includes social democrats, liberals and the Hungarian minority party UDMR.
The Romanian side presented a synthesis of Romania's contribution to managing the refugee crisis and the humanitarian assistance provided since the beginning of the invasion. They also noted the country's role in facilitating the export of Ukrainian cereals, in strengthening Ukraine and Moldova's energy resilience, and in condemning Russia's actions in European and international forums. The Romanian Parliament delegation also argued for the importance of establishing an international tribunal for the crime of aggression against Ukraine.
(Photo source: Romanian Embassy in the US)
Normal