Romania's ruling party announces significant government reshuffling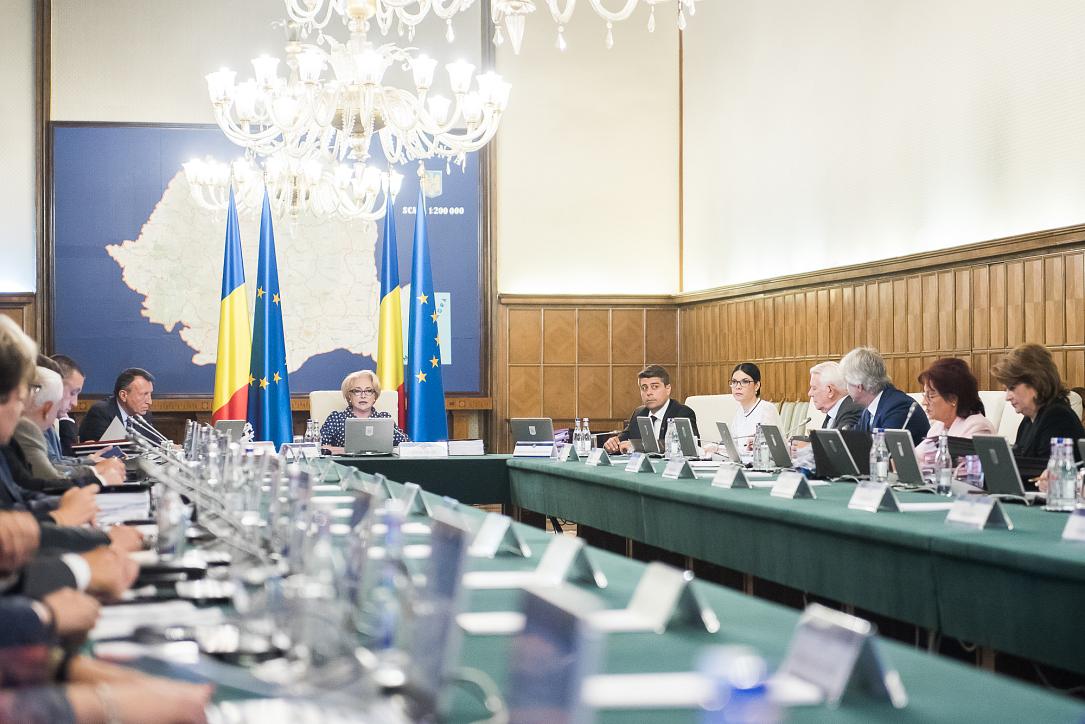 The leaders of Romania's ruling party, the Social Democratic Party (PSD), voted on Monday, November 19, a significant reshuffling of the government led by prime minister Viorica Dancila.
Some key members of the cabinet were changed, including deputy prime minister and development minister Paul Stanescu, who was removed from the government after leading a rebellious faction within PSD that tried to remove Liviu Dragnea from the party's helm.
Ilan Laufer, who was minister for the business environment in the Mihai Tudose cabinet, is the new development minister. Another important change is the transfer of labor minister Lia Olguta Vasilescu to the Transport Ministry, where she replaces Lucian Sova.
"She has proved she can finalize important projects for Romania," PM Viorica Dancila said about Vasilescu's nomination for the transport portfolio, which manages the country's large infrastructure projects, local Mediafax reported.
MP Marius Budai, head of the Chamber's budget and finance committee will take over as labor minister. Niculae Badalau, who returned by Dragnea's side after criticizing him at the beginning of this year, will be the new economy minister, replacing Danut Andrusca.
Alexandru Petrescu, a former economy minister and minister of the business environment, was nominated for the Communications Ministry, where he will replace Bogdan Cojocaru. Gabriel Les will return at the helm of the Defense Ministry, replacing Mihai Fifor, who resigned yesterday, before the PSD meeting. Les was defense minister in the Tudose cabinet as well.
The government will also have new ministers for culture and youth and sports.
These changes come after new ministers were also appointed recently for education, research and European affairs.
(photo source: Gov.ro)
Normal