State secretary tipped as Romania's EU Affairs minister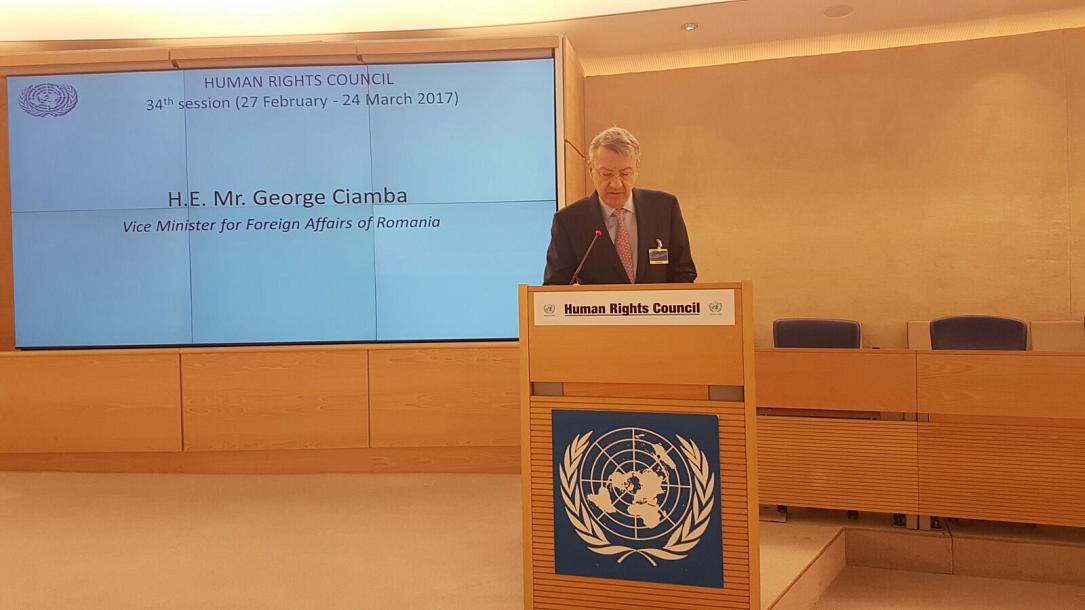 George Ciamba, a state secretary with the Foreign Affairs Ministry (MAE), is the proposal of the Social Democrat Party (PSD) for the job of the EU Affairs minister, according to sources quoted by Hotnews.ro. The EU Affairs minister post is vacant since Victor Negrescu resigned after the cabinet meeting on November 9.
The new minister would have to prepare and coordinate the EU Council presidency, which Romania will hold beginning January 1, 2019.
Ciamba has been working at MAE since December 1990. He has been a state secretary for European Affairs since November 2012. Previously, he was Romania's ambassador to Greece.
Between July 2003 and September 2005, he was a state secretary for Multilateral Affairs and, afterwards, Global Affairs, also with MAE.
In between 1999 and 2003, Ciamba was Romania's ambassador to Turkey and the country's permanent representative to the Black Sea Economic Cooperation (BSEC) organization, between 2001 and 2003.
EU affairs minister resigns two months before RO takes EU Council presidency
President says Romania is not ready for EU Council presidency
(Photo: mae.ro)
Normal