Rescuers evacuate tourists isolated by avalanche in Romania's Făgăraș mountains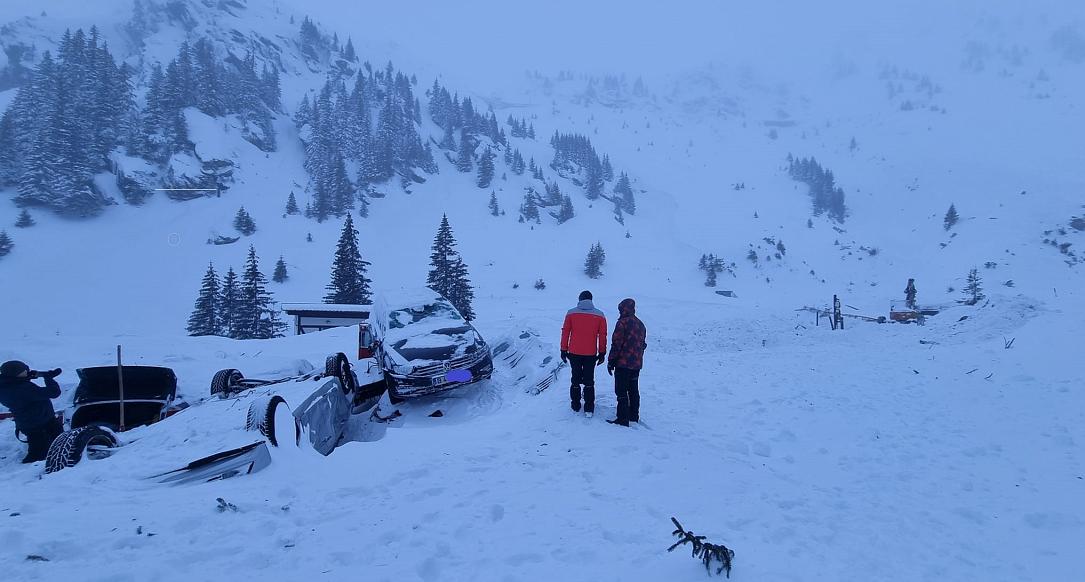 A large avalanche occurred on Saturday evening, February 4, in Romania's Făgăraș mountains, hitting the Capra cabin with great force, causing damage, and covering cars parked in the cabin's parking lot. No casualties were registered but 58 people had to be evacuated.
The cabin, located near the Transfăgărășan road at an altitude of almost 1600 meters, was not supposed to be inhabited. The Argeș county police say that the road leading to the cabin, DN 7C – Transfăgărășan, has been closed since October 30 and marked as such at kilometer 104.
Police will check how tourists arrived at the cabin and will issue fines if they determine that the restriction was breached. "If road violations will be detected, legal measures will be taken," according to an official statement.
"If the road was closed and rules were breached in order to get there, that means that the tourists put their own lives at risk," said Raed Arafat, head of Romania's Department for Emergency Situations (DSU), cited by Biziday. He also said that the tourists also put the lives of the entire rescue team at risk.
The avalanche that affected the Capra area has a length of 2 kilometers, which is the distance between the point from which it is believed to have started and the place where it stopped, according to the Arges prefect's office. Rescue teams say that part of it hit the cabin and another part flowed toward the parking lot and damaged the cars that were parked there. Rescuers also found traces of other smaller avalanches from where the road towards Capra.
"I am shocked, amazed that a succession of such avalanches did not cause any casualties. I can tell you that there were six avalanches, two of them huge. The fact that there were no casualties seems extraordinarily lucky. The first avalanche happened at 10:30 in the evening, and it was already a blizzard. If it were during the day, it would have been a tragedy," said the head of the Arges county mountain rescuers, cited by News.ro.
(Photo source: Meteoplus on Facebook)
Normal